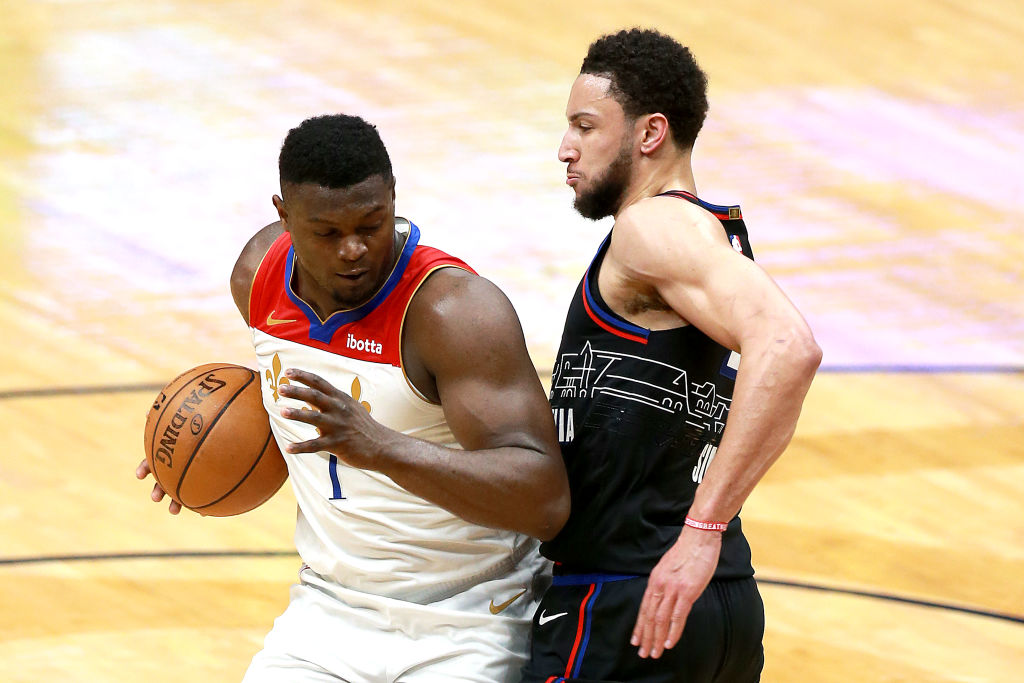 Ben Simmons has been spectacular this season on both ends of the floor, but his defense has been perhaps his most valuable contribution to the success of the Philadelphia 76ers. On their path to a 37-17 record, tied for the second best in the NBA, Simmons has shown why he should be in consideration for NBA Defensive Player of the Year.
Simmons spoke with Kyle Neubeck of PhillyVoice and other members of the media after a win against the Dallas Mavericks Monday night talking about his goals on the defensive end of the floor this season.
"I want to be the clear cut best defender in the league…I don't want to be second or third."
Simmons is certainly on track to do just that, with very few of his peers around the league playing at the level he has defensively this season. He's averaged 1.6 steals and 0.6 blocks to this point in the season, but his impact goes beyond the numbers. Standing at 6-foot-10, Simmons is able to guard every single position on the floor at a high level, making him perhaps the most versatile defender in the NBA.
903