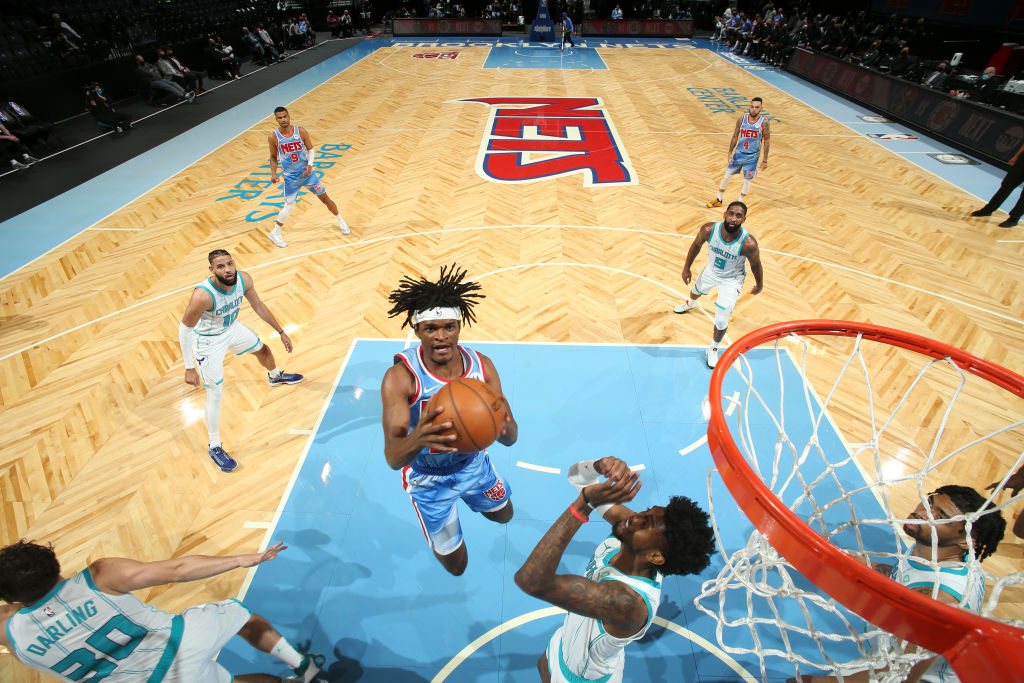 The Brooklyn Nets have been hard at work filling out their roster after the blockbuster move to acquire James Harden earlier this season. They've been active on the buyout market as well as signing free agents to small contracts.
After signing two consecutive 10-day contracts with the Nets, forward Alize Johnson has agreed to a multi-year deal with the Brooklyn Nets worth up to $4.1 million, as first reported by Adrian Wojnarowski of ESPN. Brooklyn had the flexibility to sign Johnson to a contract up to three seasons because they still had a portion of their tax midlevel exception available.
Wojnarowski reported that Johnson had his choice of a bit more guaranteed money elsewhere but wanted to stay the course with Nets where he's already had success—averaging 7.8 points and 5.8 rebounds in six games with the team. As the Brooklyn Nets continue to bolster their roster with, they only become more dangerous both now and down the road during the playoffs.
297