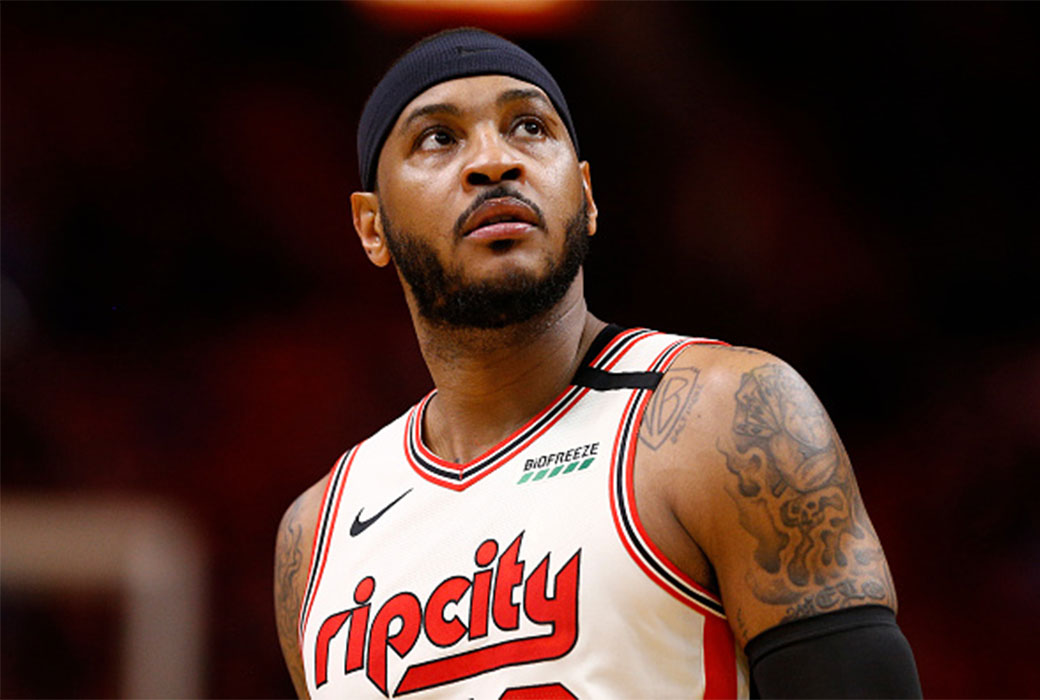 Carmelo Anthony is a future Hall of Famer, multi-time All-Star, one of the NBA's all-time greatest scorers, and a philanthropist. Now it's time to add author to the list.
Anthony announced his memoir release coming out on Sep. 14, according to NBA.com. It documents his childhood start in New York City and Baltimore to his numerous accomplishments—which include two Olympic gold medals and being celebrated as one of professional basketball's top scorers whether it be FIBA or the NBA.
Carmelo's memoir, titled "Where Tomorrows Aren't Promised," was published by Gallery Books. Gallery Books called the book "raw and inspirational."
"I'm a Black kid from the bottom," the 37-year-old Anthony writes in an excerpt of the book shared on Wednesday.
"I had to fight through some of the roughest housing projects in America. How did I, a kid who'd had so many hopes, dreams and expectations beat out of him, make it here at all?"
Anthony, currently averaging 13.5 points and 3.2 rebounds per game for the Portland Trail Blazers this season, shot to superstar status playing for the Denver Nuggets and the New York Knicks.
The former scoring champ recently passed Hall of Fame center Hakeem Olajuwon for 11th place on the NBA's all-time scoring list and is inching closer to passing another Hall of Fame big man in Elvin Hayes for 10th in the career points.
287