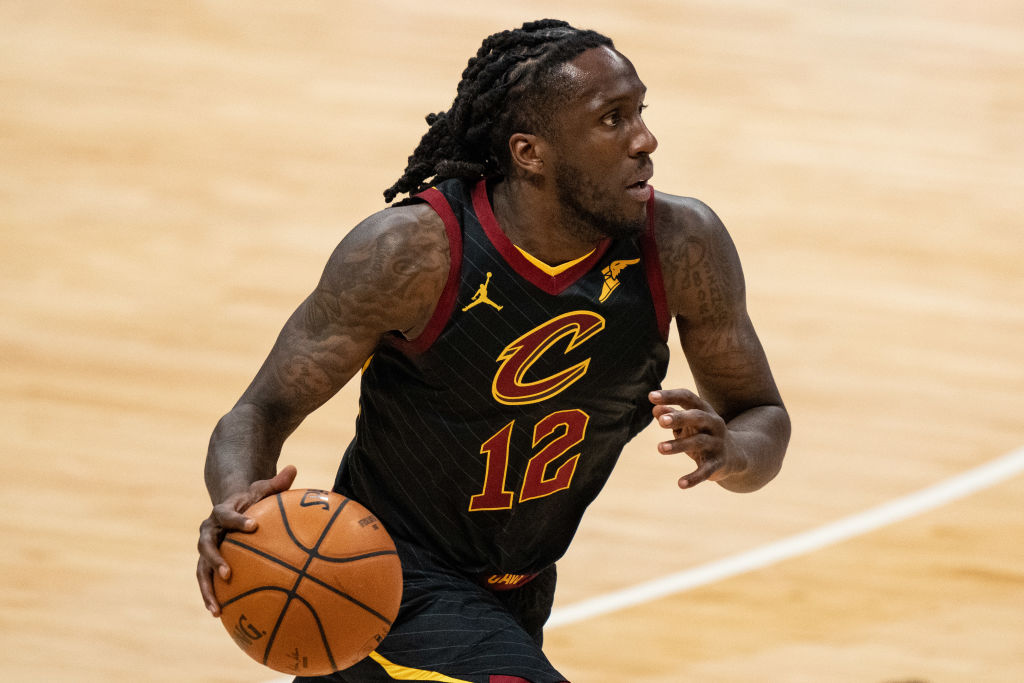 In what's been a roller coaster season for the Cleveland Cavaliers, Thursday's news procured yet another sharp decline, as The Athletic's Kelsey Russo reports that veteran forward Taurean Prince is expected to be out for the remainder of the season after undergoing ankle surgery.
Prince, now in his fifth season in the NBA and his first season with the Cavs, has been quite the find for a Cleveland team lacking wing depth.
After being traded to the Cavs in a three-team deal that also netted them center Jarrett Allen back in January, the Baylor product has been putting up solid numbers. Due to his jack-of-all-trades skillset, Prince has improved Cleveland's play on both ends, averaging 10.1 points, 3.7 rebounds and 2.4 assists per game while shooting .415 percent from 3-point range.
Playing in a bench role for the Cavs, Prince's on-off plus-minus of +0.8 points per 100 possessions actually ranks fifth among the players currently in the team's rotation. Without a doubt, Cleveland will miss his play, but fortunately his contract will last through the 2021-22 season.
44