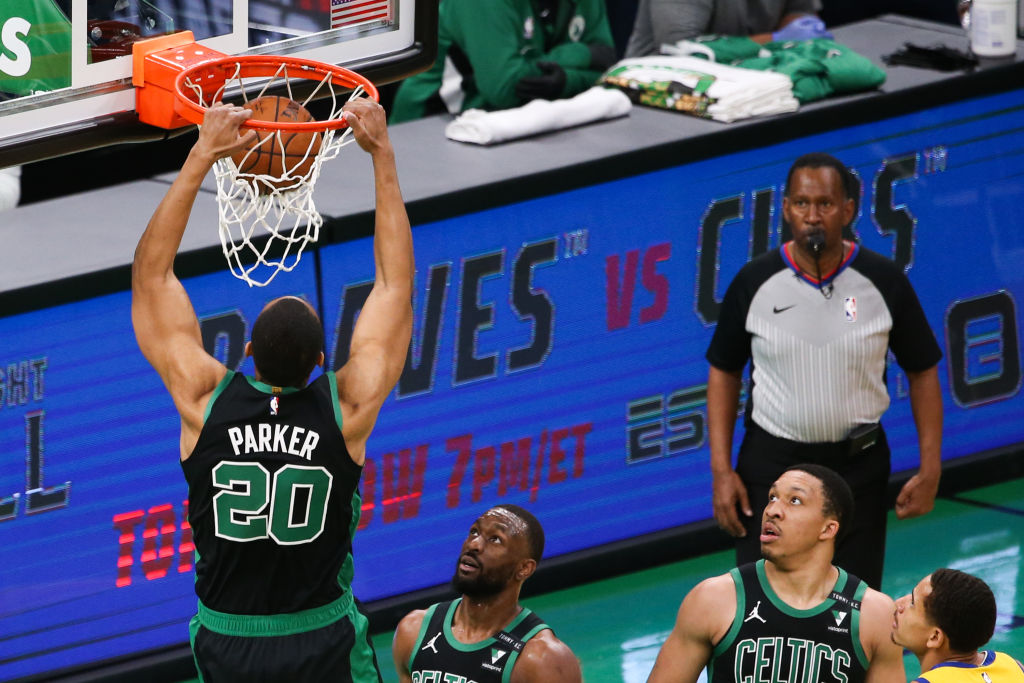 The Boston Celtics have taken a chance on former No. 2 overall pick Jabari Parker. With his early career being hindered by knee injuries, he's bounced around the league, struggling to find a long-term home. Now, Boston is signing him to a two-year deal according to Shams Charania of The Athletic.
While scoring has never been an issue for the 6-foot-8 forward, who has a career average of 14.8 points per game, it's been his defense and ability to stay healthy that's kept him off the floor. In fact, before being waived by the Sacramento Kings earlier this season, Parker only appeared in three total games all year.
Celtics Head Coach Brad Stevens sees Parker as a piece to slowly help the team now, but also in the future, as reported by Sean McGuire of NESN.
"This is, as you saw by the details that came out, is a plan beyond this year. We're going to be patient in bringing him along. We're looking mostly at him as a guy who can play some four for us but also some small-ball five in some lineups."
This goes to show that Parker wasn't signed to just help down the stretch this season, but also to he a valuable piece of their future.
With the Celtics being Parker's sixth team in as many seasons, there's hope that he fits in with the culture of the franchise in Boston. Now that he's got a deal that's more than just a one-year contract, Parker should have time to slowly integrate with the team and define a role.
In his first game with the Celtics, Parker produced 11 points and four rebounds in 16 minutes. Still just 26 years old, he can be a huge contributor in the right situation.
2,132