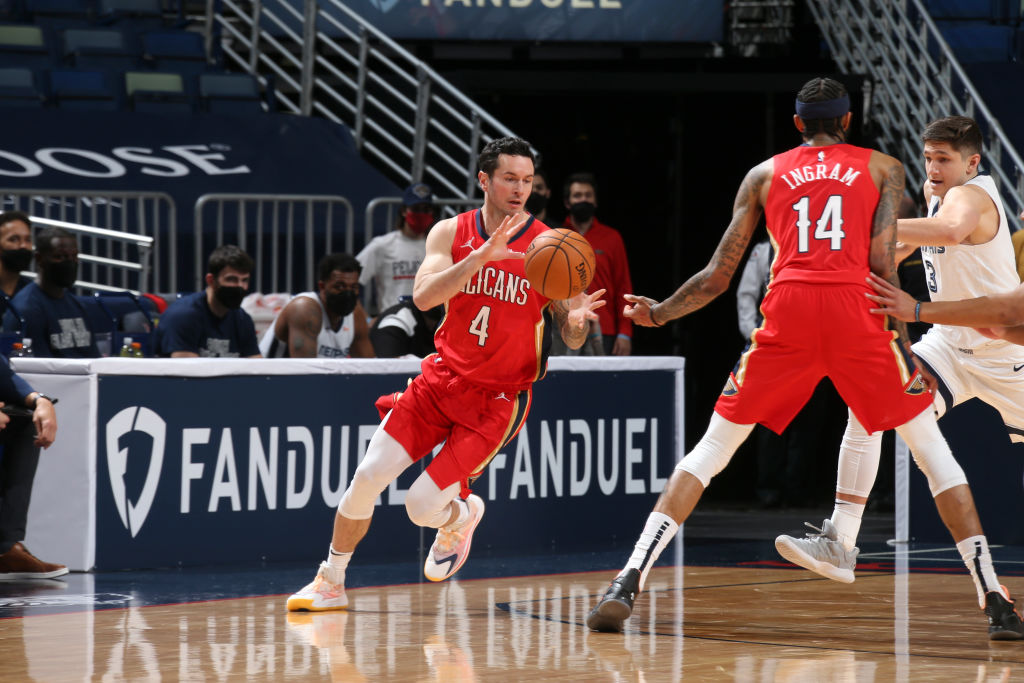 The Dallas Mavericks made a move late on Thursday afternoon to acquire New Orleans Pelicans' sharpshooter J.J. Redick and Nicolo Melli in exchange for veteran forward James Johnson, Wesley Iwundu and a 2021 second-round draft pick (per ESPN's Andrew Lopez).
Redick, 36-years-old, is experiencing arguably his worst seasons after 15 years in the NBA. The renowned sharpshooter is averaging 8.7 points per game on .364 percent shooting from three-point range, which aren't poor in a vacuum, but are the lowest marks in his career since 2008-09.
In addition, between injuries and a continued slip in his defensive play, Redick was a major buyout candidate prior to the trade deadline.
Melli, a second-year forward, hasn't been a part of the Pelicans' rotation this season but has shown his potential as a stretch-big as a rookie, shooting .335 percent from deep.
For New Orleans, Johnson is a journeyman who has accumulated career averages of 7.9 points and 3.6 rebounds per game in 12 seasons (with seven different teams). In 2020-21, the tough and gritty defender is averaging 5.7 points and 3.0 rebounds per game.
Iwundu is another player with a defensive tilt to his game, averaging 2.1 points per game over 23 games this season as plays in a smaller role than he had been in past seasons.
229