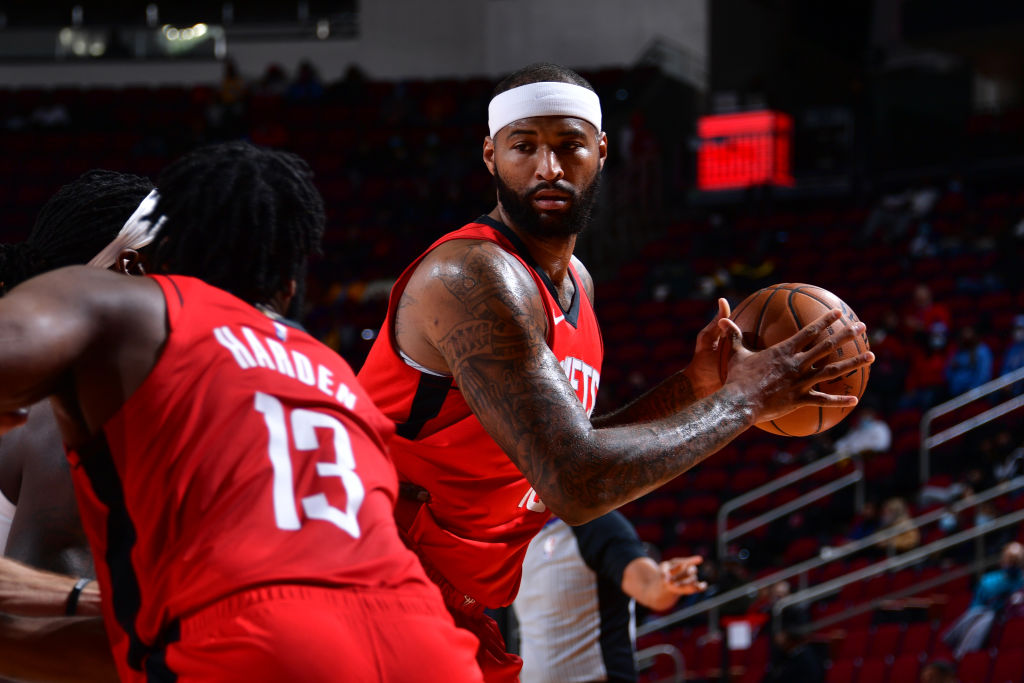 The Houston Rockets organization has been in flux over the course of the past month as concerns about their superstar guard's future with the team has been up in the air.
As momentum builds toward a James Harden trade, the rest of the team has spoken about the state of the franchise.
"My interest is to play with John Wall, to be brutally honest," offseason acquisition DeMarcus Cousins told the media, including The Athletic's Sam Amick. "The disrespect started way before."
While Harden's desire to be traded was first reported in November, the Rockets attempted to make the situation with the 2018 NBA MVP work. That hasn't gone according to plan.
"We feel a certain type of way about some of his actions," Cousins continued. "This is the nasty part of the business that kind of gets swept under the rug."
First-year head coach Stephen Silas has been at the helm of the Rockets and has worked diligently to try to navigate the precarious situation. He, naturally, took umbrage with the 31-year-old's Tuesday night comments that the team wasn't good enough.
"That's hard to hear, especially when you don't believe it and you know it not to be true," Silas said.
Related: What we know about James Harden trade possibilities
1,470