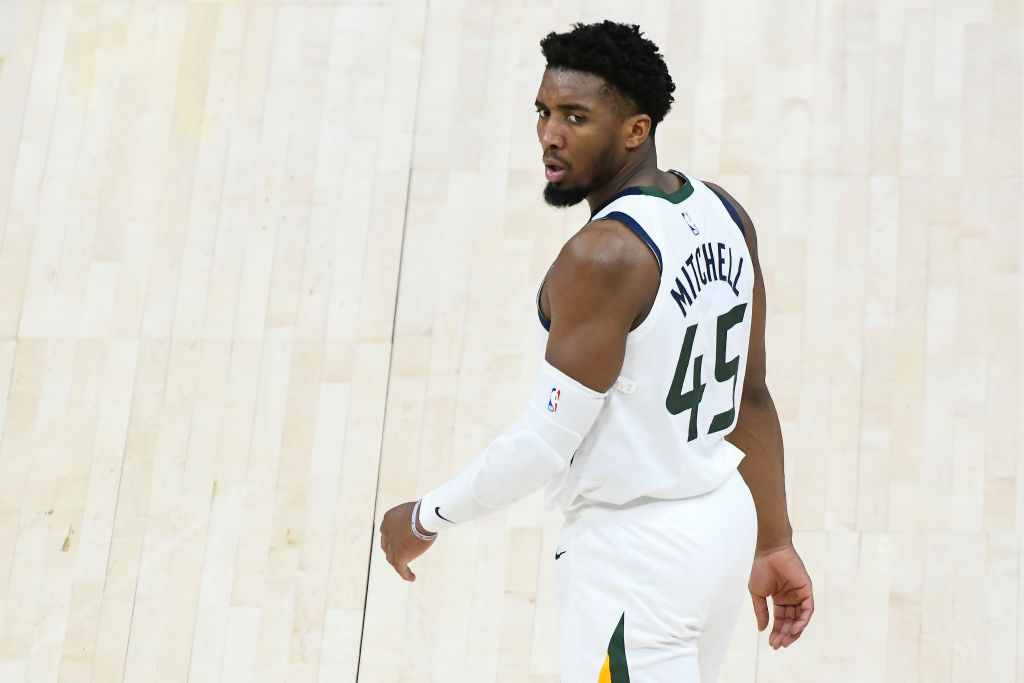 Utah Jazz superstar Donovan Mitchell became the latest high-profile player to be sidelined by injury, spraining his right ankle during Friday night's contest against the Indiana Pacers.
Per ESPN's Adrian Wojnarowski, Mitchell's MRI revealed no structural damage, but he's "expected to miss several games before he's cleared to return."
The injury came in the final seconds of the third quarter, as Pacers forward Edmond Sumner initiated what appeared to be incidental contact with Mitchell as he fell.
Mitchell averaging a career-highs of 26.4 points and 5.2 assists per game, while knocking down the sixth-most 3-pointers (178) of any player this season.
The Jazz, with a league-leading 42-14 record, have 16 games remaining on their schedule. With Mitchell's anticipated absence, the Phoenix Suns (just 1.0 game back from Utah at 40-15), will have a chance to reclaim the top spot in the Western Conference standings prior to the start of the 2021 NBA Playoffs.
182