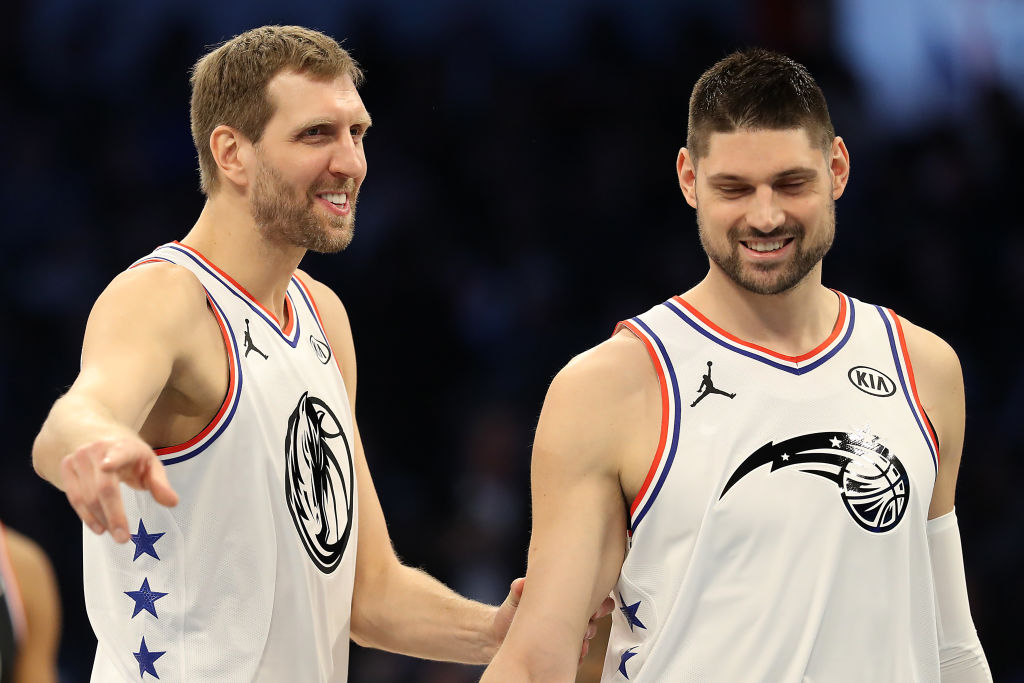 For a European-born NBA player, there may be no higher compliment than to be compared to 14-time All-Star Dirk Nowitzki, universally considered to be the most decorated European player to earn his stripes in The Association.
On Sunday, Orlando Magic center Nikola Vucevic would earn that high praise, as Miami Heat head coach Erik Spoelstra reflected on the 10-year veteran's growth since being drafted with the 16th overall pick in 2011.
"He's gotten so much better over the years," Spoelstra starts. "This is a career-best year. He's been great for several years… but this year it's even different."
"It feels like you're looking at the modern-day Dirk Nowitzki out there," he surmises, as an incredulous reporters laughs in the background.
Vucevic, who made his second career All-Star Game appearance last week, has averaged 25.0 points, 11.6 rebounds, 3.7 assists and 1.0 steal per game this season while shooting .490 percent from the field and a career-high .416 percent from 3-point range.
Numbers aside, Spoelstra has come away most impressed with Vooch's awareness and basketball IQ, two intangibles that helped Nowitzki build a Hall of Fame career with the Dallas Mavericks.
"He knows how to go early before you can get your coverage to him."
1,231