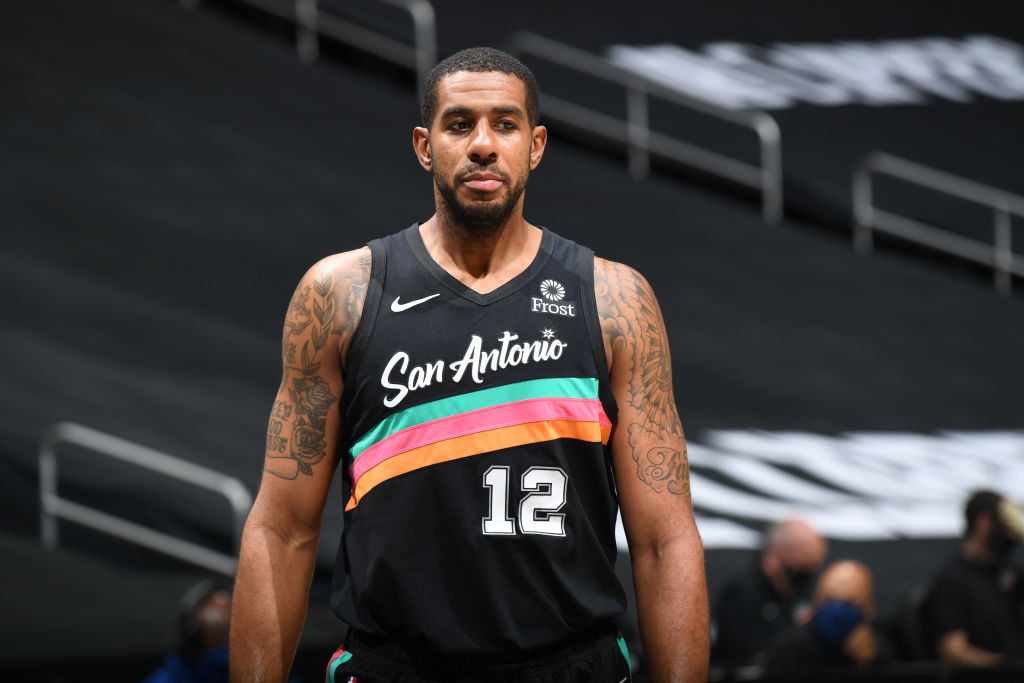 According to ESPN's Tim McMahon, San Antonio Spurs head coach and president Gregg Popovich has announced that the Spurs and 15-year veteran LaMarcus Aldridge have agreed to mutually part ways.
ESPN's Adrian Wojnarowski adds that San Antonio has been working on trade scenarios with Aldridge and there's "a level of confidence that a trade partner will be found" for him. That being said, there's been no effort towards reaching a contract buyout at this point.
35-years-old, Aldridge has played in 21 games for the Spurs this season, averaging 13.7 points, 4.5 rebounds, 1.7 assists and 0.9 blocks in 25.9 minutes per game. Once heralded for his precision from the midrange, Aldridge has developed into a reliable outside shooter, knocking down .379 percent of his 3-point attempts over the last two seasons.
It was reported that San Antonio was listening to offers for Aldridge and other veterans, including DeMar DeRozan, last week.
1,268