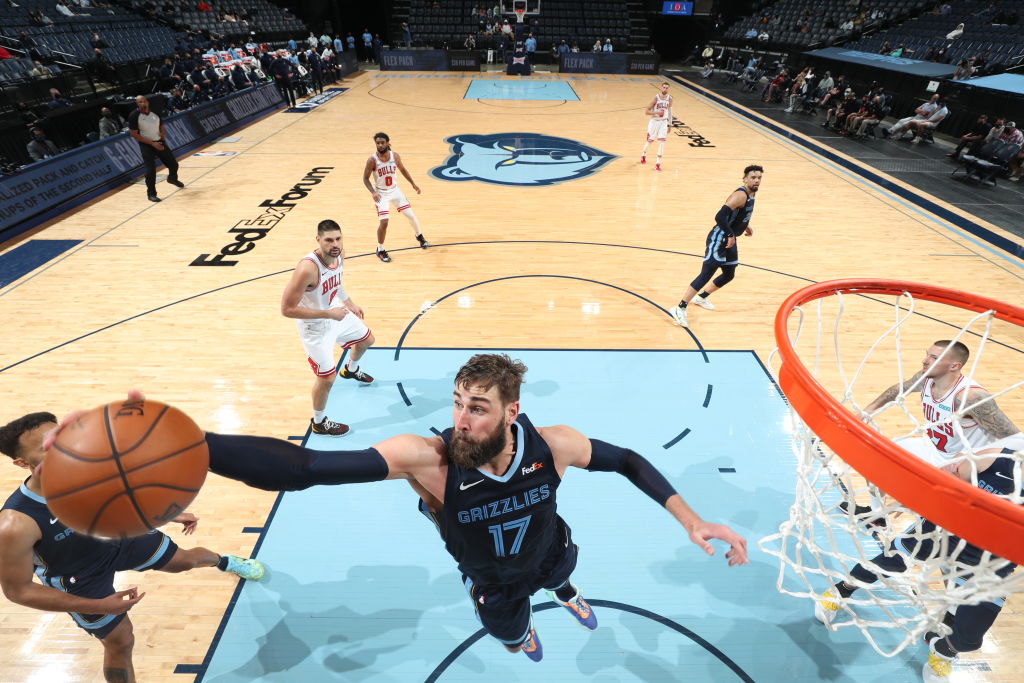 Jonas Valanciunas is one of the more underrated players in the entire NBA. He's recorded 15-straight double-doubles for the Memphis Grizzlies and has looked like one of the best centers in the league.
After Monday night's win over the Chicago Bulls, Ja Morant was asked about Valanciunas' 26 point, 14 rebounds performance.
"Jonas is Jonas man…Walking double-double. We're thankful to having him."
Valanciunas is quietly averaging nearly 17 points and 13 rebounds per game this season. He's having the best season of his career on the offensive glass, averaging 4.2 per game. Additionally, he's added a bit of a 3-point shot to his arsenal, converting on 15 of his 44 attempts this season, good for a .341 conversion rate.
For a point guard like Morant, playing alongside a big like Valanciunas makes life much easier. Whether he is setting screens for the young superstar or cleaning the glass to push in transition, Valanciunas is a huge key to the success of the Grizzlies.
573