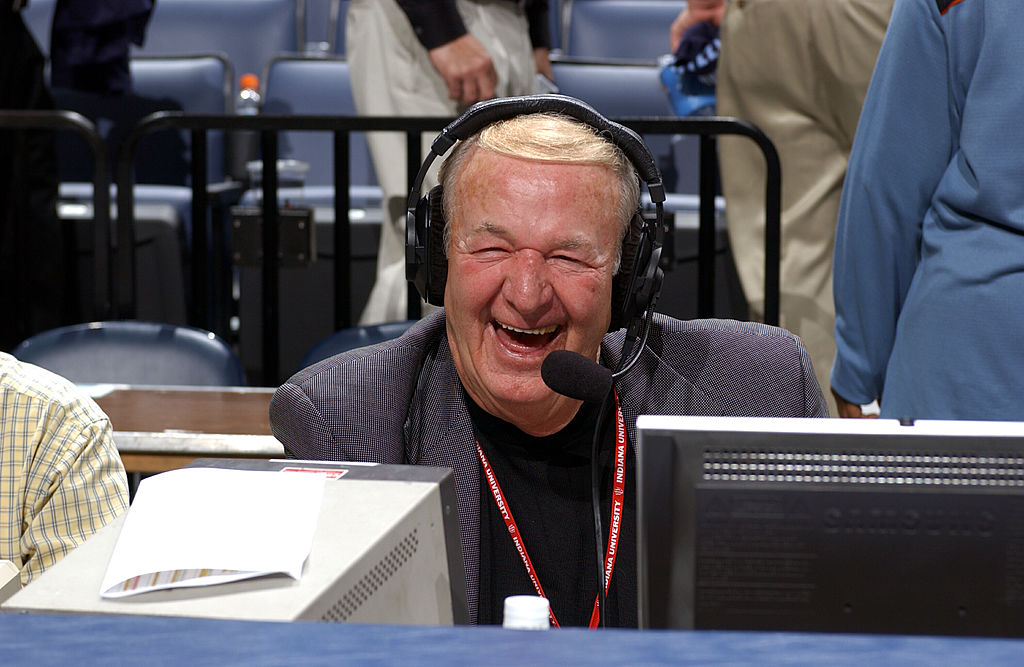 In an official press release from the Indiana Pacers, Hall of Fame head coach Slick Leonard has passed away at the age of 88.
Pacers owners, Herb Simon, Steve Simon, and the Simon Family, would release a statement following Tuesday's news:
"Pacers fans will remember Bobby 'Slick' Leonard as the spirit of our franchise. With a charisma, intensity, and wit to match his nickname, Slick made us champions. He was our biggest fan and our most loving critic, and he personified Pacers basketball for generations of Hoosier families. Most importantly, though, Slick and Nancy are our family, and his passing leaves an unfillable void in the hearts of everyone associated with this organization. We keep the entire Leonard family in our prayers, and we recognize and honor Slick for what he meant to our state both on and off the court."
Leonard, who spent seven seasons in the NBA, is the Pacers' winningest head coach with 529 career victories and three ABA championships. The ABA's All-Time Coach, Leonard would spend 50 total seasons with the Pacers' organization in multiple capacities, including 36 seasons as a broadcaster.
The Indiana native is considered one of the state's "50 Greatest Players," having been the first player enshrined in the Indiana University Sports Hall of Fame and eventually being inducted into the Indiana Basketball Hall of Fame.
A banner with his name on it and "529" hangs in the rafters at Bankers Life Fieldhouse, with Leonard having been an affable man and a father figure in his time with the organization.
He and his wife, Nancy, have five children, 12 grandchildren and six great-grandchildren.
40