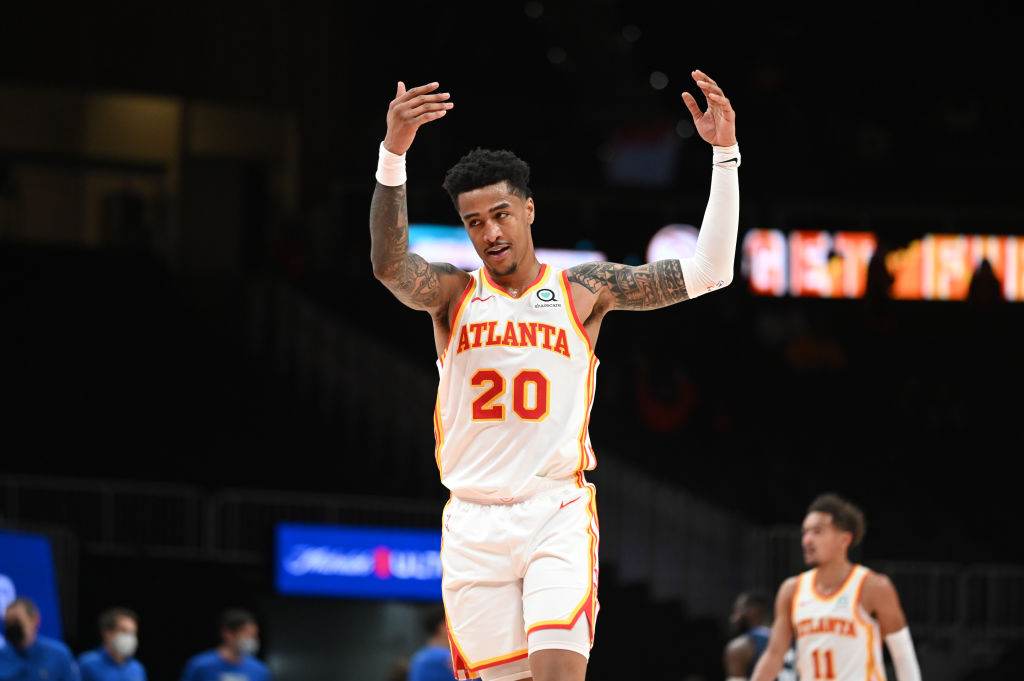 The Atlanta Hawks had one of the best offseasons of any team last fall, adding veterans Danilo Gallinari, Bogdan Bogdanovic and Rajon Rondo to their young roster, along with defensive-minded players Solomon Hill, Tony Snell, and Kris Dunn.
Their offseason was so praiseworthy, in fact, that the decision of fourth-year power forward John Collins to decline a reported $90 million contract extension was all but swept under the rug. However, as the 2020-21 season has trudged along, Collins' situation in Atlanta is in the spotlight once again.
According to The Athletic's Sam Amick, the Hawks are willing to listen to offers for Collins, who is seeking a max deal and will become a restricted free agent next offseason.
Collins, the 19th overall pick in the 2017 NBA Draft out of Wake Forest, has defied pre-draft evaluations that questioned both his ability to stretch the floor and to be an impact defender in the L.
Playing a relatively simple role in Atlanta that allows him to thrive alongside star point guard Trae Young, the 23-year-old has averaged 16.4 points, 8.7 rebounds, 1.6 assists and 1.0 block per game over the past four seasons. He's shot .567 from the field and .378 from 3-point range over that time, showing himself to be efficient and effective as either a lob threat or a catch-and-shoot option.
Should the Hawks trade Collins, they'll be sure to get high value and exchange. Had Collins not been suspended for 25 games last November for a failed PED test, he may have been an All-Star at just 23-years-old.
133