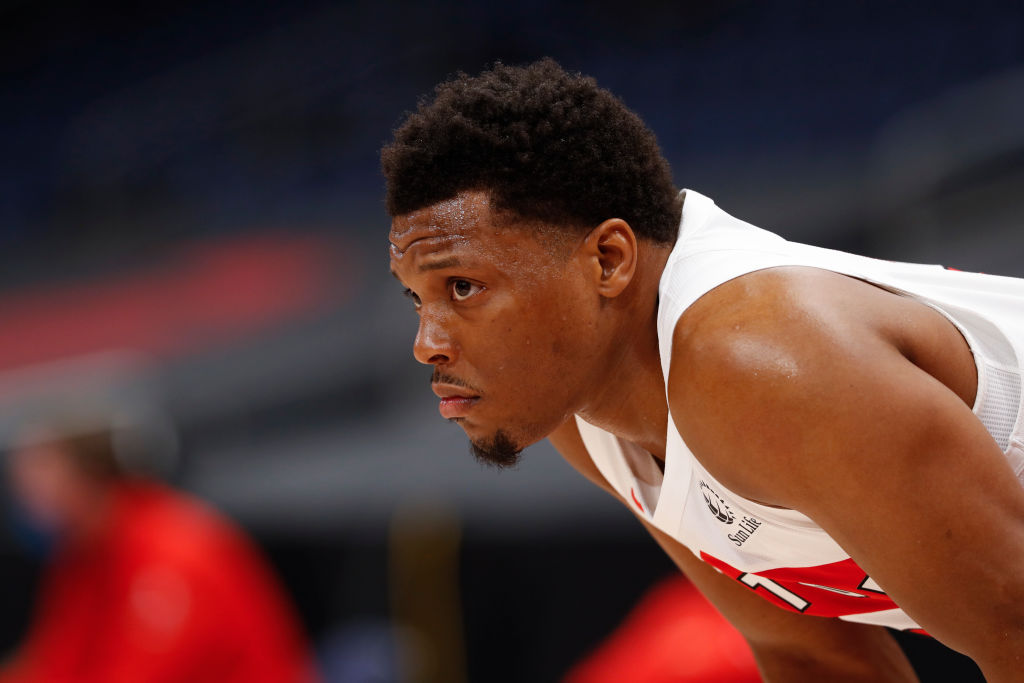 For the past nine seasons, Kyle Lowry has been a key piece in the success of the Toronto Raptors. He's been named an NBA All-Star for six-straight years before this season and helped the franchise win a championship in 2019.
With that in mind, his time in Toronto could be coming to an end as the 34-year-old is a free agent this offseason and could be moved before that happens. With Fred VanVleet earning a huge payday last offseason and showing full capability of being the starting point guard of the future, Lowry could be on a new team before the March trade deadline.
According to Keith Pompey of The Philadelphia Inquirer, the Miami Heat, Philadelphia 76ers and LA Clippers could be teams that become trade destinations if Lowry does in fact become available.
Lowry is averaging 18.0 points and 6.5 assists per game and still has plenty to contribute to a contender. The Raptors were 16-0 in their last 16 games without him in the lineup, proving that they're capable of winning without him.
371