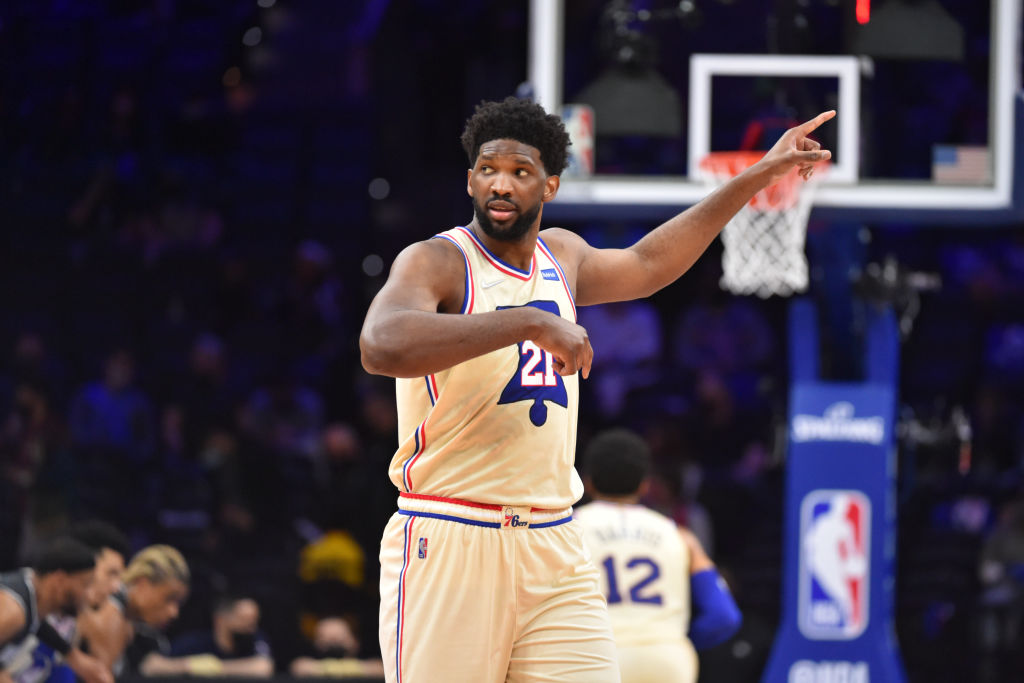 Prior to his recent knee injury, Joel Embiid was the MVP front-runner and was playing the best basketball of his career. While being away from the court for an extended period of time certainly hurts his odds, he still has a chance to work his way back into the conversation.
In Embiid's absence, Denver Nuggets center Nikola Jokic became the heavy favorite for the award. With just 17 games left in the season for Embiid and the Philadelphia 76ers, he will have to have a spectacular end to the season to pass Jokic. However, Embiid still thinks his dominant play offensively is deserving of the award when being asked about his case for the MVP award.
"When I get the ball, it's either a foul or a bucket. I feel like I'm right there."
Through 37 games this season, Embiid truly has been dominant on both ends of the floor. He's averaged 29.8 points, 11.0 rebounds, 1.5 blocks and 1.0 steals per game. He's been great both in the paint as well as from beyond the arc, converting on .389 of his threes.
While the center position has seemingly become less important in the modern NBA, it's refreshing for NBA bigs to see a couple of centers at the top of the NBA Most Valuable Player Award candidates.
348