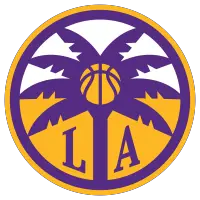 March 29, 2021 – Women's National Basketball Association (WNBA) – Los Angeles Sparks News Release
LOS ANGELES Â – The LA Sparks announced today a dynamic partnership deal with Molson Coors Beverage Company. Molson Coors will become the exclusive beverage company of the Los Angeles Sparks and is the first-ever beer partner of the three-time WNBA champions. The deal is the first all-encompassing beverage deal of its kind in WNBA history.


The partnership will enable Molson Coors to highlight their entire portfolio of brands which includes over 100 alcoholic and non-alcoholic beverages through in-arena signage at Sparks games, social media content, sweepstakes, and other activations. In addition, the Sparks will collaborate with Molson Coors on original content and storytelling spotlighting key moments that celebrate the Sparks 25th Anniversary season.
Molson Coors will work with the Sparks on brand awareness campaigns featuring nearly their entire portfolio of brands, including Vizzy Hard Seltzer, Blue Moon LightSky and Coors Light, as well as non-alcoholic drinks like Huzzah Probiotic Seltzer, ZenWTR and ZOA energy drink.
"We're excited that Molson Coors is stepping up to make an investment in a women's professional sports team," Sparks Interim President and COO Natalie White said. "It speaks volumes that one of the world's largest brands recognizes the impact of the LA Sparks and the WNBA and wants to partner with our organization to be a changemaker in the sports sponsorship space."
As part of the agreement, Molson Coors will bring this partnership in the arena and in retail to engage Sparks fans across Los Angeles and Southern California. Initiatives will include displays in local grocery stores and other customer-facing marketing efforts.
"We are honored to team with the LA Sparks on such a unique scale," said Jessica Owens, Marketing Director, Pacific Region for Molson Coors. "Not only are we now partnered with one of the most successful women's sports franchises of all time, but we're doing so in a way that allows us to showcase our entire portfolio of brands and embrace a broader base of consumers in the process."
The LA Sparks and the WNBA will celebrate their 25th anniversary season in 2021.
• Discuss this story on the Women's National Basketball Association message board…
The opinions expressed in this release are those of the organization issuing it, and do not necessarily reflect the thoughts or opinions of OurSports Central or its staff.

report this adSource