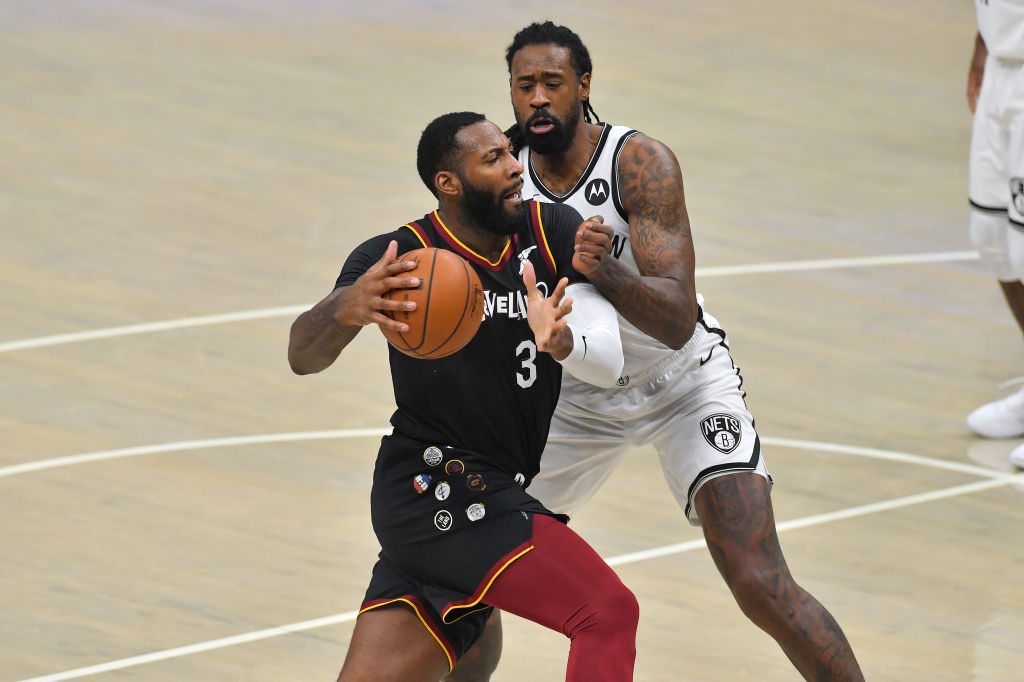 According to ESPN's Chris Haynes, the Los Angeles Lakers have "serious interest" in signing Cleveland Cavaliers center Andre Drummond if the two-time All-Star reaches a contract buyout with the Cavs after the trade deadline.
Haynes, who reports that the Brooklyn Nets also have interest in signing Drummond, would note the Lakers' interest in fellow Cavs center JaVale McGee as well.
For either the Lakers or Nets, signing Drummond would be a splash move that sees them add a dominant rebounder with great size at 6'10" and 279 pounds. An athletic center with a smooth gait getting up and down, Drummond also possesses decent guard skills with his ball-handling and passing ability.
While the Lakers are optimistic that Drummond will sign with their squad if he and Cleveland reach a number they're comfortable with for a buyout, the New York Times' Marc Stein reports that the Cavs still prefer trading the big man.
ESPN's Brian Windhorst, though indirectly, would corroborate Stein's report.
According to Windhorst, Cleveland is "playing hardball" with Drummond. While "they've had legitimate offers," they're looking for a trade package that will allow them add to their stash of draft assets or stable of young talent.
"The Cavs have told teams that have called that they're not giving him away,."
Consequently, while there's a chance that Drummond will be bought out, it's more likely that the four-time rebounding champion will be traded. Nonetheless, with Drummond and the Cavs opting for him to sit until Cleveland finds a trade partner, the Big Penguin's days in The Land appear to be coming to a close regardless.
Drummond is in the final season of a five-year, $127.2 million contract he signed with the Detroit Pistons in 2016. He's averaged 17.5 points, 13.5 rebounds, 2.6 assists, 1.6 steals and 1.2 blocks per game this season while shooting a career-low .474 percent from the field.
1,476