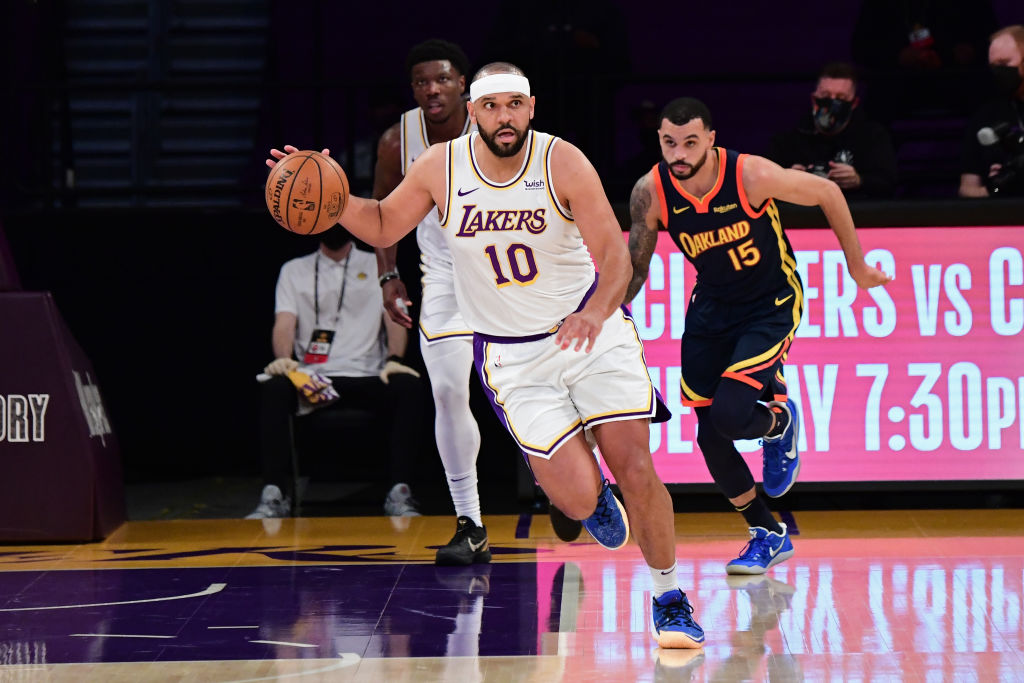 While the Los Angeles Lakers currently hold a 25-13 record that's the fifth-best mark in the NBA, the reigning NBA champions have had a relatively rocky start to the 2020-21 season.
This is in large part due to injuries, with superstar big man Anthony Davis missing significant time with an Achilles injury and backup point guard Alex Caruso entering the league's concussion protocol. Even veteran center Marc Gasol missing multiple games due to the league's health and safety protocols.
Unfortunately for the Lakers, they've continued to be met by unfavorable situations, as veteran forward Jared Dudley becomes the latest player the franchise has to put on the injury report.
According to The Athletic's Shams Charania, Dudley has a right MCL tear and is evaluating his treatment options. While it's still unclear how long this could sideline him, it certainly won't be a quick recovery.
Dudley doesn't get a ton of floor time, averaging just 6.9 minutes per game and playing in just 11 contests. Nonetheless, Dudley is a significant presence in the locker room and his leadership is crucial both on and off the floor.
35-years-old and in his 14th NBA season, Dudley's contract with the Lakers expires in the upcoming offseason.
172