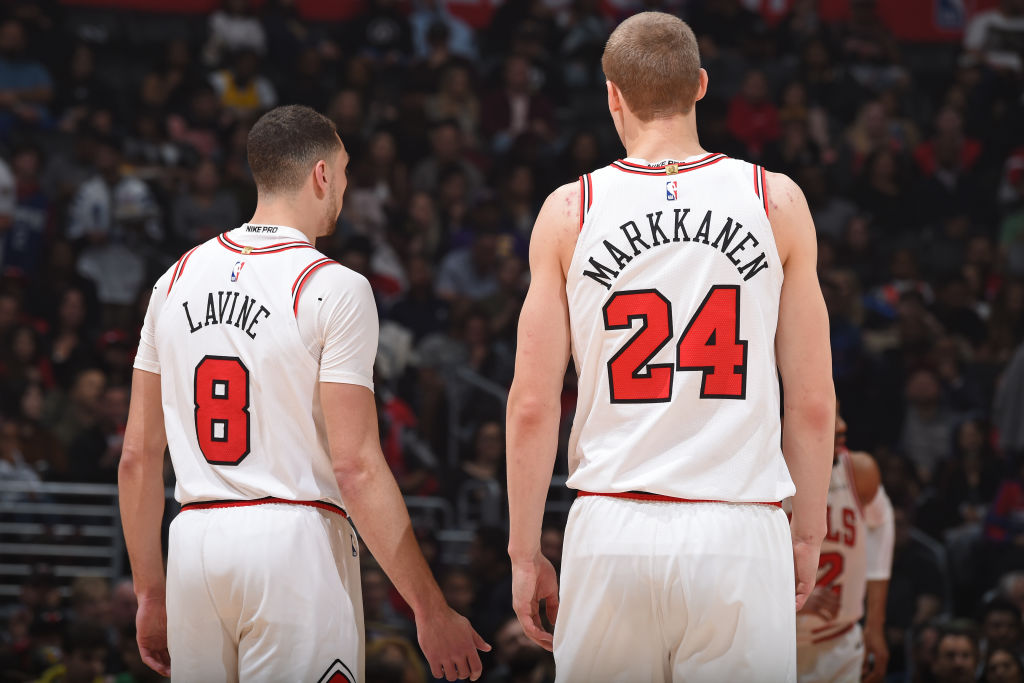 Lauri Markkanen of the Chicago Bulls is in a contract season and will look for a major payday this upcoming offseason. The 23-year-old has had injury issues early in his career but has been excellent when healthy.
So far this season, the former No. 7 overall pick in the 2017 NBA draft has averaged 20.5 points and 6.3 rebounds per game while shooting .413 from beyond the arc. In his last two games, he's combined for 61 points with back-to-back 30+ point performances.
Zach LaVine was recently asked if he's surprised about Markkanen's level of play of late. According to Darnell Mayberry of The Athletic, LaVine isn't at all surprised.
"I wouldn't say surprising. I just think his hard work has been paying off. We all know Lauri's extremely talented, and we're seeing his full game right now."
After not coming to terms on an extension with the Bulls prior to the season, there's still a chance they are able to sign him to a long-term deal this offseason. Regardless, if Markkanen is able to continue to play like he has all season, there will be a long line of teams looking to make him offers.
1,112