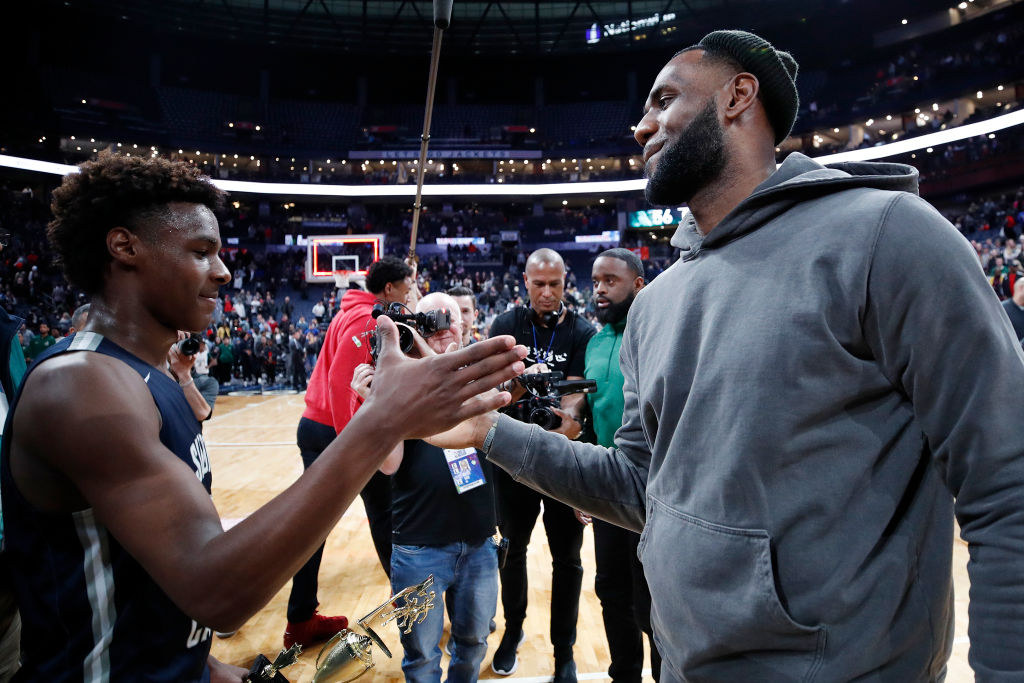 We've seen brother-brother duos enter the NBA a plethora of times but a father-son duo taking the court against each other as players is unheard of.
Nonetheless, an NBA first could happen in just a couple of years, as Los Angeles Lakers superstar LeBron James says that it's "definitely one of [his] goals" to play with his son LeBron James Jr. in the future.
Nicknamed "Bronny," James' eldest son is currently a 16-year-old high school sophomore and a top-25 recruit for the Class of 2023 in ESPN's Top 100.
A 6'3″ point guard for the standout Sierra Canyon High School in the Greater Los Angeles Area, Bronny recently underwent surgery to repair a torn meniscus that he sustained at practice. However, that hasn't affected his future prognosis nor his offer from the John Calipari-led Kentucky Wildcats, a NCAA powerhouse that's produced multiple All-Star player.
James, who has expressed interest in playing with Bronny in the past, is under contract with the Lakers through the 2022-23 season.
Considering that he's still playing at a MVP level at 36-years-old (in fact, he just played in his 17th All-Star Game on Sunday) and hasn't lost his passion for the sport, the possibility of him playing against (or on the same team with) Bronny doesn't sound far–fetched at all.
Far from it, in fact.
59