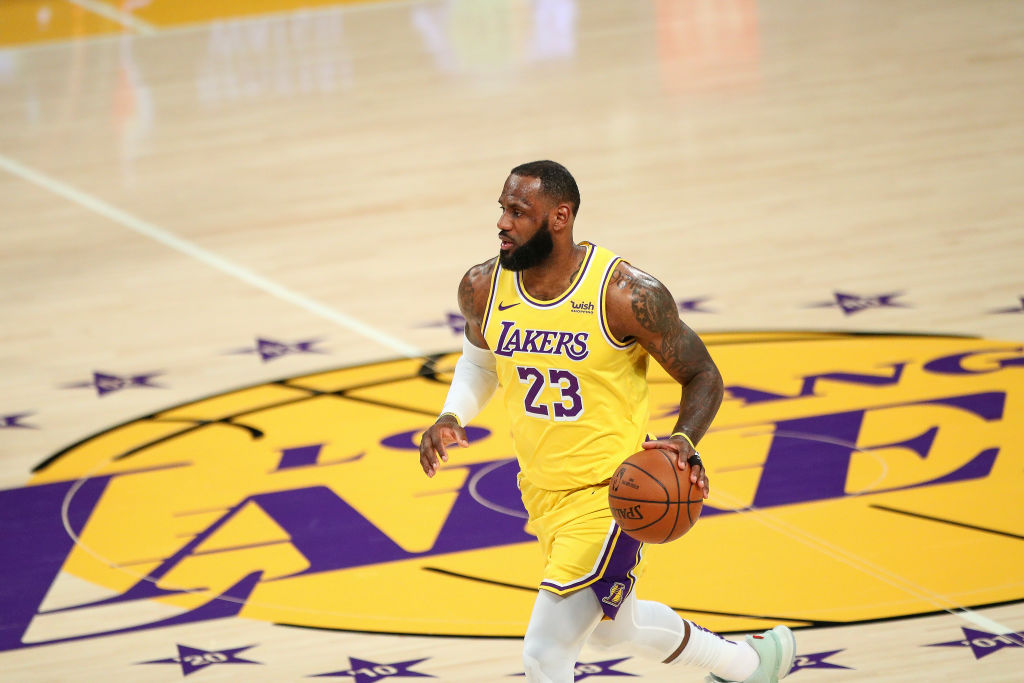 LeBron James has seemed to defy basketball mortality in a way that no other player before him has.
At 36 years old and in his 18th NBA season, James is averaging 25.6 points, 8.0 rebounds and 8.0 assists in 34.5 minutes per game, as his Los Angeles Lakers battle for the top position in the Western Conference standings.
When you consider that he's has been to 10 NBA Finals and three Olympic Games, it's wholly possibly that LeBron has played more total minutes — between regular seasons, postseasons and international competition — than any other professional basketball player.
For the record, the magic number for the number of minutes James has played professionally, which includes a grand total of six FIBA Senior Team events: 61,283.
With Tampa Bay Buccaneers quarterback Tom Brady — of New England Patriots fame — recently winning his seventh NFL championship at the ripe old age of 43, Father Time hasn't only been kind to James. That said, it makes sense to ask Brady's contemporary — four-time champion King James — if Brady's victory led to any thoughts about when he'll be ready to hand them up himself.
Per ESPN's Dave McMenamin, James says that he hasn't planned how long he wants to play before retiring but that "the game will let [him] know when it's time:"
Although an athlete the likes of which we've never seen, James remains human and thus vulnerable to potential pitfalls driven by age. Like those before him, James' body may break down due to a series of injuries or simply slow down to the point where he's no longer as dominant as he would like to be.
Nonetheless, notorious for the amount he spends on keeping his body in tip-top shape, James' demise doesn't appear to be coming anytime soon, especially with him appearing to get better every season.
In fact, many believe that LeBron would like to play at least one season in the NBA with his 16-year-old son, LeBron James Jr.
121