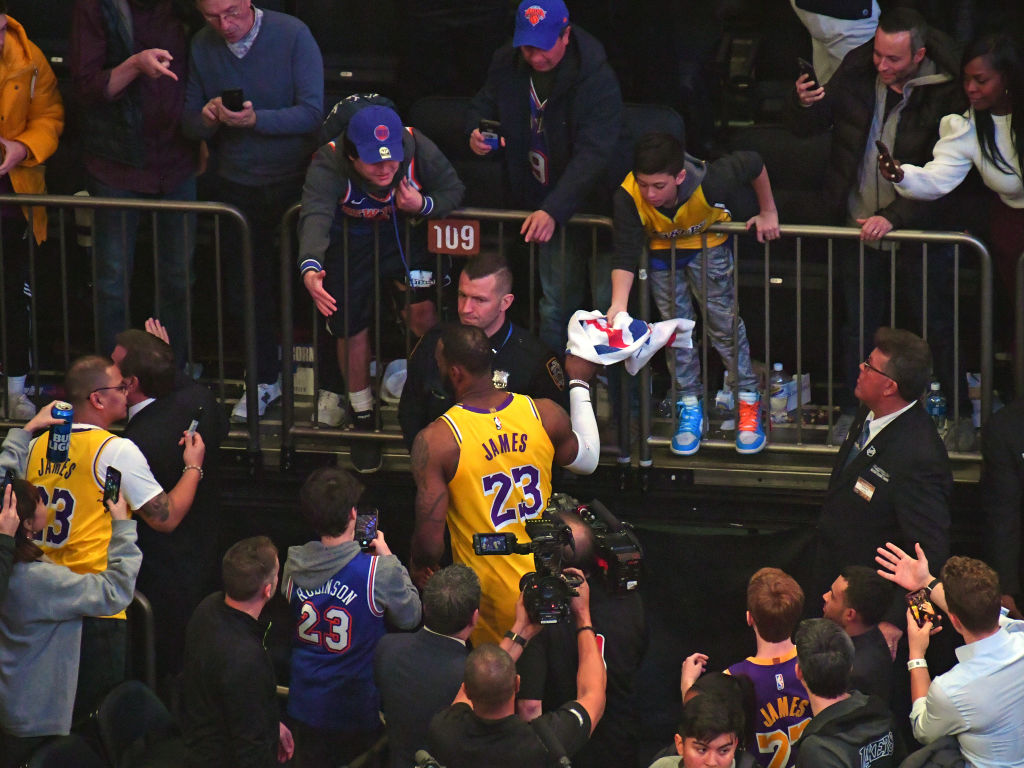 Despite LeBron James spurning the New York Knicks back in the summer of 2010 to sign with the Miami Heat as a free agent, he's happy that the franchise has turned things around.
Happy for the NBA that is.
The Knicks are now on a nine-game winning streak after blowing out the Toronto Raptors (120-103) on April 24. The win marked their longest winning streak in seven years, when Carmelo Anthony was the face of the franchise.
However, to take over the fourth seed in the Eastern Conference standings, the Knicks beat an equally impressive Atlanta Hawks team on April 21, prompting James to take to social media with his thoughts on Gotham's team.
Watching the Knicks turn things around this season is a storyline that the NBA needed and will take advantage of.
From Julius Randle raising his level of play to an All-Star level not seen since the Madison Square Garden crowds were screaming "Melo;" to the development of R.J. Barrett and Immanuel Quickley; to the philosophy and culture expected by head coach Tom Thibodeau; the Knicks are on the right track on the court.
If the Knicks continue to hold onto the No. 4 seed in the East, they'll secure home-court advantage in the first round of the playoffs starting on May 18 (the play-in tournament begins on May 16).
Meanwhile, off the court, Knicks president of basketball operations Leon Rose has been working to free up enough cap space to make quality signings in free agency. A plan that should be more successful in past seasons, given the change in perspective about team and the front office.
195