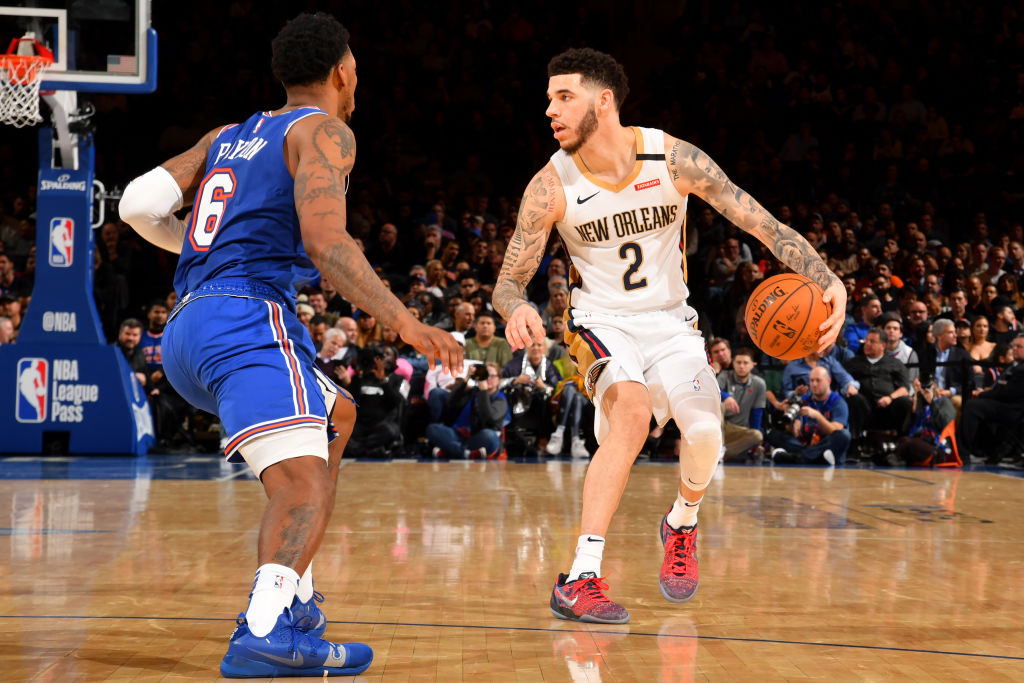 The New York Knicks are currently having their best season in quite some time with a record of 20-19 and are positioned for a playoff appearance for the first time since 2013.
With that in mind, the Knicks' current roster construction could need fortification if New York wants to make serious noise in the postseason.
Per the New York Post's Marc Berman, "a source who has been in contact with Knicks brass [says] the franchise still is unsure if the team has a surefire starting point guard."
That may come as a surprise to some fans given the rising popularity of rookie guard Immanuel Quickley. Be that as it may, New York believes Quickley "could be a sixth-man stud or start as an off-the-ball guard in the right alignment. He's not viewed as a elite playmaker."
Enter Houston Rockets guard Victor Oladipo (20.3 point and 4.7 assists per game); Charlotte Hornets guard Terry Rozier (20.3 points and 3.2 assits per game); and New Orleans Pelicans guard Lonzo Ball (14.3 points and 5.2 assists per game).
Each of these playmakers are on the Knicks' radar as they attempt to upgrade their point guard position.
But, be that as it may, Berman notes that R.J. Barrett's continued growth could make Oladipo (who they've long held interest in) a less attractive of an option. Berman also adds that it may be more likely for New York to complete a trade for Ball during the offseason.
As they Knicks continue to make a playoff push, they have some tough decisions to make sooner rather than later.
Even as good as they've been behind All-Star forward Julius Randle, a playmaking guard would take them to the next plateau of playoff contention.
1,080