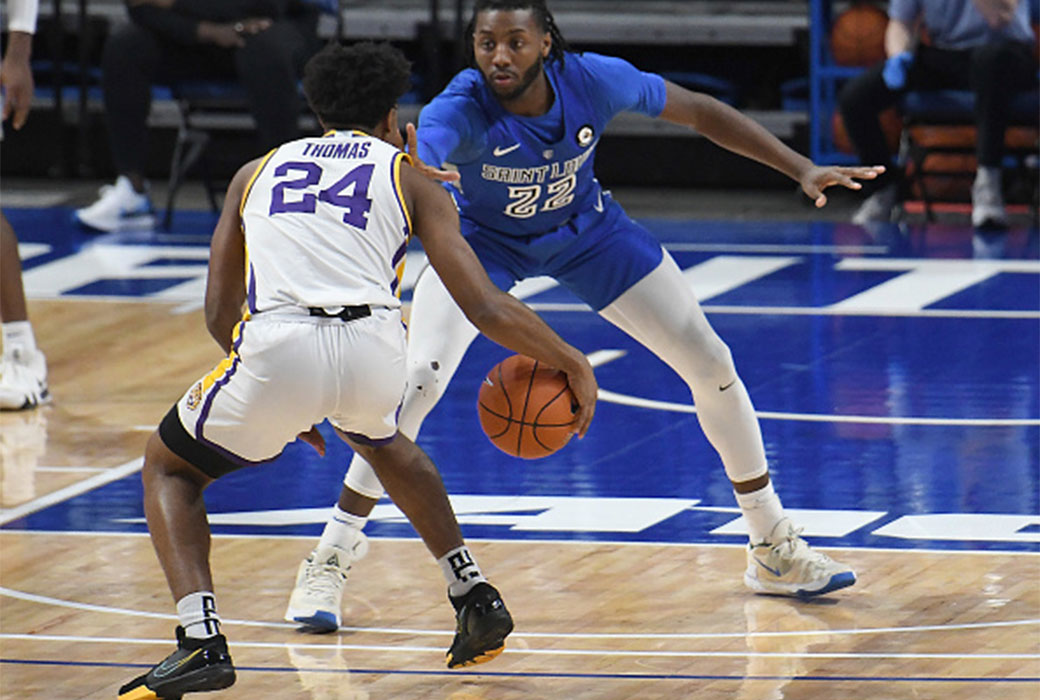 Cameron Thomas made his announcement on Thursday of his intentions to sign with an agent and officially declare for the NBA draft after one season at LSU.
Thomas posted his announcement on social media post with the caption, "Next chapter #24out and #RIPKobe."
NEXT CHAPTER💜💛 #24out #RipKobe pic.twitter.com/1oQqaGTvU7

— Cameron (@24_camthomas) April 15, 2021
Thomas, led all Division 1 freshmen in scoring last season with 23 points a game while helping LSU advance to the finals of the SEC Tournament and the second round of the NCAA Tournament. He joins Trae Young, Markelle Fultz, Michael Beasley, and Kevin Durant as the only college freshmen to average at least 23 points per game for a major college since 1992-93.
His accomplishments were extensive in his short college career. Thomas was first-team All-Southeastern Conference, All-SEC Freshman, the USA Today SEC Newcomer of the Year, and USA Today second-team All-American, as well as receiving Associated Press All-America honorable mention.
He finished his career having the 13th-highest scoring average in LSU history and the fourth-highest average for a freshman. The three players who have averaged more in their first season include the late "Pistol" Pete Maravich with 43.8 ppg in 1968, Mahmoud Abdul-Rauf (then Chris Jackson) with 30.2 ppg in 1989, and Bob Pettit with 25.5 ppg in 1952.
Cam Johnson's inclusion in the NBA Draft was no real surprise. Due to the NCAA's investigations into allegations of improper recruiting tactics by LSU's head coach Will Wade, he is the latest of several LSU players to declare for the Draft.
Johnson joins teammates, Javonte Smart, Darius Days, and Trendon Watford out the door. Days is the only one who did not specify that he was hiring an agent. Players who go undrafted and have college eligibility remaining may return to their college teams, but only if they terminate any relationships with agents, and if their prior dealings with agents did not violate NCAA restrictions.
Thomas is projected to be a first-round pick on draft night. His strengths are his ability to make his own shot, taking the ball to the basket, and finishing, while finding a way to get to the free-throw line.
26