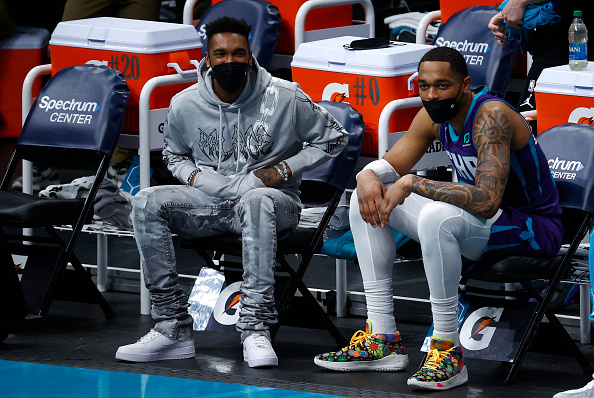 While his return is still unknown, Charlotte Hornets guard Malik Monk is making continued strides toward his return to the court after missing multiple weeks with a severely sprained right ankle.
After Monk was projected to miss two weeks after injury occurred against the Brooklyn Nets back on April 1, Malik instead will miss his 15th straight game Wednesday to close out the Hornets road trip. The team will practice the next two days to gauge if Monk can return to play this weekend.
While this two day period is very much needed, the Hornets will be using creative measures to get simulated live action for Monk before his return on Saturday or Sunday.
Hornets head coach James Borrego talked about some options for his guard:
"We can do some scenarios, 2-on-2, 3-on-3," Borrego said. "We have some bodies that we'll work out against. Like today, the group that didn't play yesterday – Vernon (Carey), Nick (Richards), Caleb (Martin), Grant (Riller) – that group played with some of our video guys out there on the floor. So, we're able to put a group out there that can play some live either before a game, at practice time or shootaround. We're going to get creative to find time to do that.
Monk has been playing the best basketball of his career before his injury. In the four straight games before going down, he had scored in double figures with averages of 18.3 points on .528 percent shooting from the field.
Monk has emerged as a valuable scorer off-the-bench, with averages of 16.2 points on .483 percent shooting over a 15-game span from Feb. 22 through March 26.
The Hornets are counting on the returns of Monk and fellow guard LaMelo Ball to make a push for the NBA play in tournament. They are in the eighth seed one game above the Indiana Pacers. However, they are just four games ahead of the Chicago Bulls in the 11th spot.
5