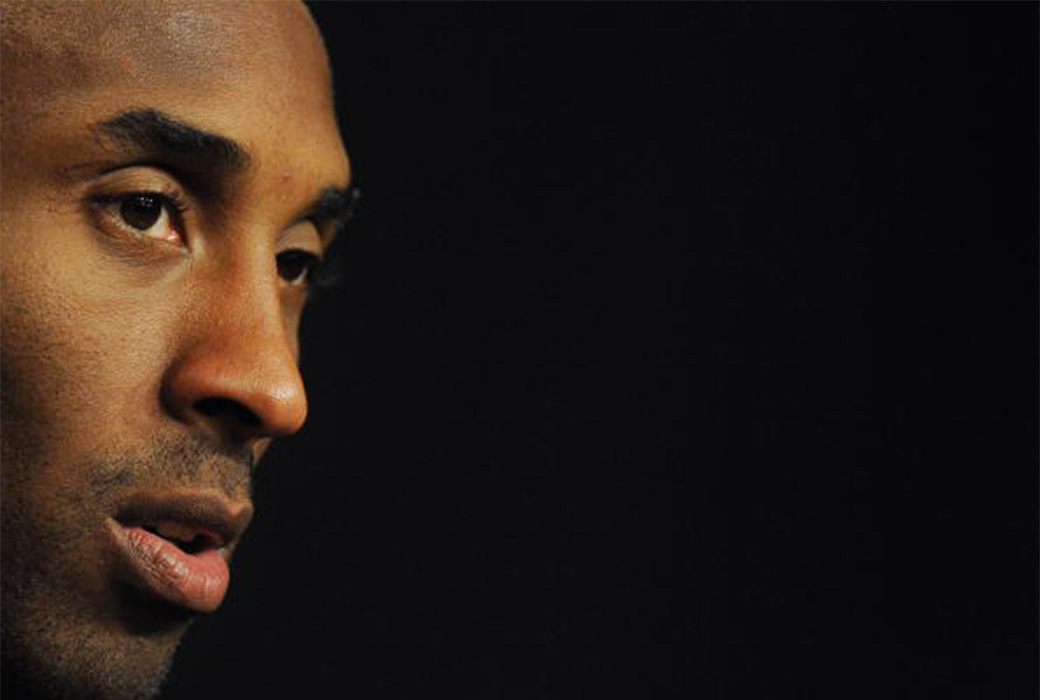 When Kobe Bryant spoke you listened. And, when he was discussing the game, the way he watched film and strategically analyzed plays, tactical movements, and methods that put the ball through the net, his voice spoke with conviction. The six-time NBA champion knew what it took to outwork everyone, to dominate. He knew trophies were lifted because of the hours he spent in the film room studying.
And, even after his playing career, the film room remained his classroom. As portrayed in "Detail", now streaming on ESPN+, Bryant continued to break down his own games, as well as others, and was constantly looking for even the slightest details and ways to improve. It was up to all of us to listen.
If I want to attack the basket, that toe needs to be pointing in the direction I want to go. I need to turn that toe in and then I need to attack in a straighter line.
Yet, Bryant was aware that when it came to the art of the war of basketball, if you know the enemy and know yourself, you need not fear the result of a hundred battles. He studied his opponents just as much as he studied himself, tracking his on-ball defender, finding what their weak tendencies were so he could take advantage.
When looking back at the film from his matchup against the Denver Nuggets during the 2009 West Conference Finals, Kobe knew that if he wanted to dominate the series, he had to make a statement during Game 1.
The important part about the playoffs is when a series starts it's about establishing how you plan to dominate the series.
He says the goal was simple: set the tone. That included making the Nuggets have to double team, and preparing himself to counter their coverage.
In that game, his moves were carefully calculated, all selected to dominate: the post-ups, the spin moves, the fadeaway jumpers that resulted in and-one finishes. During Game 1, Kobe moved swiftly liked the wind while attacking the rim like fire. And yet at the same time, his focus was still like a mountain. When matched up against a young and long athletic defender like Carmelo Anthony, Kobe reveals in "Detail" that every move was purposeful.
I need to establish this is what I'm going to do and now this gives me the ability and my teammates the ability to counter off of that.
Bryant wasn't just a student studying his own game, he became the teacher. Just as basketball is a game of momentum, the tempo is ever-changing and evolving with a new generation of superstars-in-the-making. Kobe broke down the film of Sabrina Ionescu, Donavan Mitchell, Trae Young, Jewell Loyd, Jaylon Brown, Arike Ogunbowale, and Pascal Siakam.
Tatum, specifically, grew up wanting to be Kobe. He broke down his jab step, watching film and trying to mimic the very-same moves that turned him into a legend. He honed in on every minute detail until it was seamless.
Kobe returned the admiration. During the 2018 Eastern Conference finals, he took a deeper look into Tatum's film from that series against the Cavaliers. He pointed out Tatum's left toe placement and how it was pointed towards half-court, while t should be placed towards the basket.
"If I want to attack the basket, that toe needs to be pointing in the direction I want to go. I need to turn that toe in and then I need to attack in a straighter line."
Tatum—whose 20-point performance during the playoffs had only been achieved by very few under the age of 23, Kobe being of them— knew how special it was to get that kind of feedback from the legend.
"I've probably watched it 25 times," Tatum said of Bryant's episode on "Detail."
And confidence, Kobe Bryant once said, comes from preparation. It's knowing that when the game is on the line, your plan of attack is a move that you've done over, and over again until perfection. Not a foot out of line, not a hesitation step out of rhythm. Every detail, even those the enemy might overlook, counts.
Stream Detail exclusively on ESPN+.
44