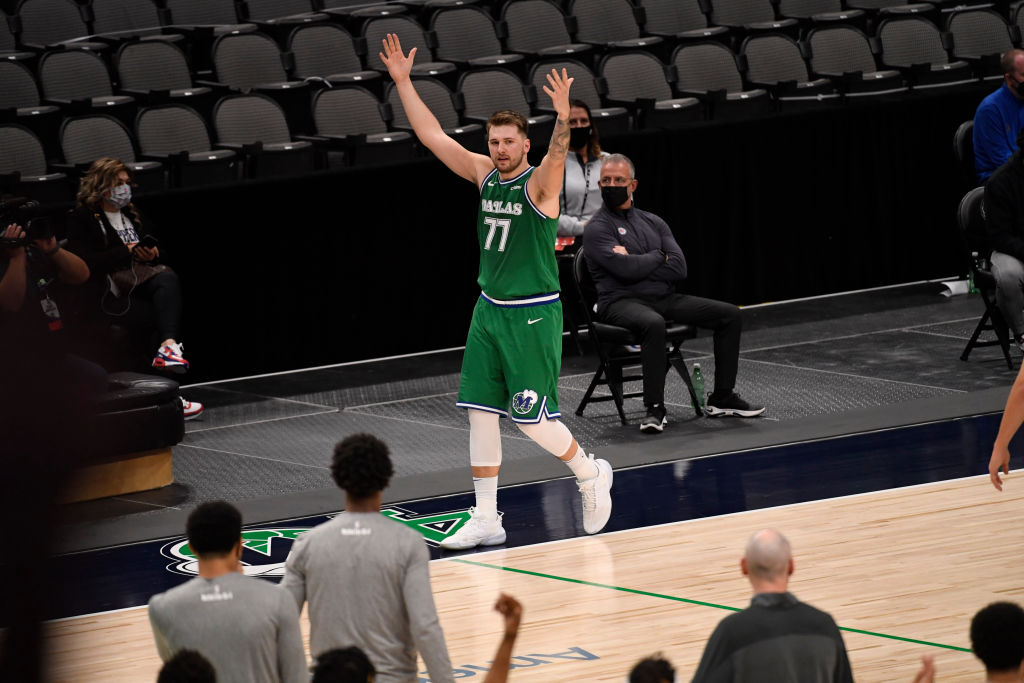 Luka Doncic has solidified himself as one of the best players in the NBA with his play, earning the honor of being an NBA All-Star captain last month. While he continues to impress everyone across the world, the Dallas front office knew what they got in Doncic from day one.
Shortly after the recent trade deadline, Mavericks General Manager Donnie Nelson addressed the media on the state of the team. When asked about the progression of Doncic, he reminisced on the first time he had the chance to see him play.
"When I saw Luka play for the first time, I'm like, 'man, that's a 6'7" Steve Nash that can shoot it and this and that and the other thing, but he rebounds like Jason Kidd.'"
As good as Doncic is, this is about the highest of praise you can give a young point guard. When you think about someone having the the ability to score and pass like Steve Nash while rebounding like Jason Kidd while also standing at 6-foot-7, it makes sense why Doncic might have the brightest future of any young player in the NBA. Both Nash and Kidd played for the Mavericks and were among the best point guards in the history of the league and are in the Basketball Hall of Fame.
As the clear leader of this young Mavericks team, Doncic is still just 22-years-old and playing as well as anyone in the NBA. Through 40 games this season, he's averaged 28.5 points, 9.0 rebounds and 8.1 assists per contest while shooting .368 from beyond the arc. As Nelson alluded to, the sky is the limit for the young guard.
696