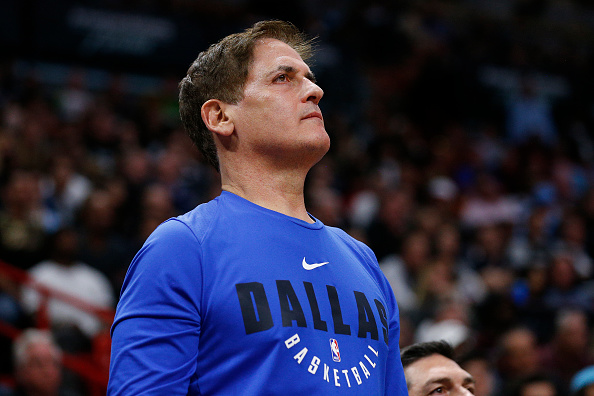 Dallas Mavericks owner, Mark Cuban, spoke out on the NBA's upcoming postseason play-in format expressing concerns over the overall structure calling it an "enormous mistake."
After his superstar player, Luka Doncic expressed his disagreement with the idea, saying that he didn't understand the current concept of a play-in tournament, Cuban shared his concerns and a possible solution to ESPN's Tim MacMahon.
"The worst part of this approach is that it doubles the stress of the compressed schedule. Rather than playing for a playoff spot and being able to rest players as the standings become clearer, teams have to approach every game as a playoff game to either get into or stay in the top 6 since the consequences, as Luka said, are enormous. So players are playing more games and more minutes in fewer days."
The NBA has been dealing with the after-effects of this year's schedule by way on numerous injuries to high-profile players.
Superstars from around the league such as LeBron James, James Harden, Anthony Davis, Kevin Durant have had extended absences this season. The most recent incident was Jamal Murray going down with a season-ending ACL tear in his left knee just a few days ago.
Ultimately, while Cuban understands why the league made their decision, he believes the best path forward is to re-tool the play-in format:
"I get why the NBA is doing it," Cuban said in a series of messages to ESPN. "But if we are going to be creative because of COVID, we should go straight up 1-20 and let the bottom 4 play in. This is the year particularly to do it since the 10 games cut [from the normal 82-game schedule] were in conference."
Dallas is currently in the seventh in the Western Conference standings, and would have to participate in the play-in tournament barring they don't move up past the Portland Trail Blazers.
The NBA play-in tournament will run from May 18-21. The playoffs will start on May 22.
24