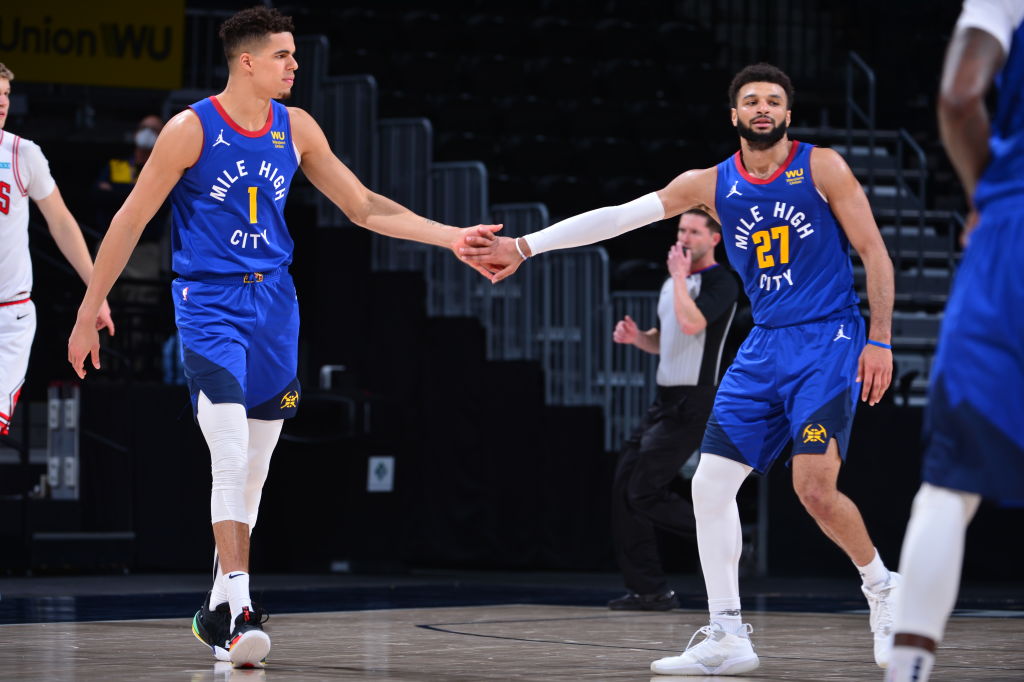 After losing star point guard Jamal Murray earlier this week to a torn ACL, the Denver Nuggets will have a major void to fill. Playing fantastic basketball over the past few weeks, they were starting to look like one of the most complete teams in the NBA, poised to make a deep playoff run.
Although Murray will miss the remainder of the season, Michael Porter Jr. still has the same goals in mind. When speaking to Mike Singer of The Denver Post, he emphasized that winning an NBA title is still his main focus.
The goal's the same. That's a championship."
Even without Murray, the Nuggets will still be a solid team the remainder of this season and into the playoffs. Especially with the performance he had in the playoffs last season, it will take a team effort to fill his void.
While their ceiling was lowered following this devastating injury, Denver still needs to look forward. The Nuggets still remain one of the most talented young teams in the NBA, especially after acquiring Aaron Gordon at the trade deadline.
With 17 games remaining for the Denver Nuggets this season, they currently hold the No. 4 seed in the Western Conference with a record of 35-20.
295