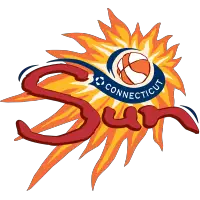 April 14, 2021 – Women's National Basketball Association (WNBA) – Connecticut Sun News Release
Curt Miller swears he has nothing against having first round draft picks. In fact the sixth-year Sun boss would love to have one in Thursday's WNBA Draft presented by State Farm.
But for the second year in a row, the Sun enter draft day without a first round pick and barring a trade, won't select until the latter part of round 2 (Picks 20 & 21). But Miller's not complaining or experiencing any sleepless nights.
One reason – this year's first round pick was part of the package used to acquire perennial All-Star DeWanna Bonner.
"We were ecstatic to be able to acquire DeWanna in that trade," Miller said. "When you have the opportunity to acquire a proven champion, a decorated veteran in this league that is still considered one of the top 15 players in the world, we would do it again tomorrow."
And second – the Sun have done just fine in recent years drafting and acquiring players selected in round 2.
"We were very fortunate last year, on our mock draft boards we had both Kaila (Charles) and Beatrice (Mompremier) as top 10 picks in the draft," Miller said. "We were shocked that Kaila dropped to us in the second round and we knew that when L.A. drafted Beatrice they had a very tough decision ahead of them on who could make their opening day roster."
And then the pandemic put a halt on all training camps, Mompremier was waived by the Sparks – and scooped up by Miller faster than he would run to a half-price sale on flashy sideline shirts.
Both Charles and Mompremier enjoyed solid rookie bubble seasons and have continued to raise eyebrows with strong inaugural seasons overseas. Along with 2019 second rounder Natisha Heideman, who cut her rookie teeth playing valuable minutes in the WNBA Finals, the Sun have three young rotation players who can learn and grow for years to come from an accomplished roster of veterans.
"It is really special to have that type of leadership, championship pedigree in the locker room," Miller said. "There's a steadiness, there's a consistency. We have a locker room that's just truly professional and they do such a great job of leaning and helping our younger players like Beatrice, Kaila and Natisha."
For months Miller's staff has been prepping for Thursday's big day – building out and massaging their draft board. They binge-watch college and international games like most of us do Netflix series. The trio are in constant communication with collegiate coaches and on phone and Zoom calls with draft prospects – leaving no stones unturned when looking for players that will mesh well in the Sun system.
"We look forward to bringing two more personalities that fit," Miller said. "We're looking for two more humble players that will scratch and claw for the role they want and be a champion in the role they earn on this talented team."
No matter what transpires Thursday night, don't expect the "experts" to predict anything better than a middle of the pack finish for the Sun in 2021.
"We will be underappreciated, undervalued, overlooked this season with the season ending injury to Alyssa Thomas," Miller said. "If we stick to the process I think we will continue to overachieve and we're going to continue to surprise people that disrespect us, overlook us, because we've overcome injuries in the past and that will be our mindset again this year."
That and striking gold again in the second round.
• Discuss this story on the Women's National Basketball Association message board…
The opinions expressed in this release are those of the organization issuing it, and do not necessarily reflect the thoughts or opinions of OurSports Central or its staff.

report this adSource