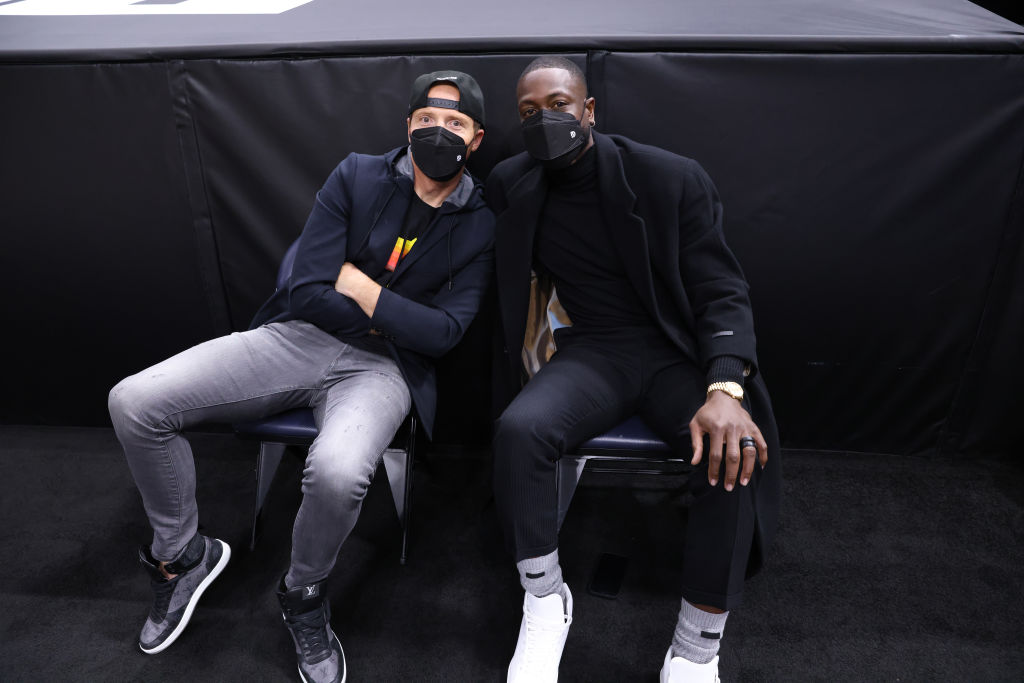 A three-time NBA champion and hoops legend, Dwayne Wade is making major moves post-retirement purchasing ownership stake in the Utah Jazz, the team announced on Friday.
Wade, who retired from the league in 2019, joins forces with Qualtrics founder Ryan Smith and his wife Ashley, who purchased a majority stake in the Jazz at the end of 2020. Accel partner and investor Ryan Sweeney, Atlassian co-founder Mike Cannon-Brookes, and the Miller family will all be part of Utah's ownership group as well.
"As a businessman, entrepreneur, and investor, I bring a lot to this partnership outside of my basketball experience," Wade said. "I'm excited to help take the Utah Jazz to the next level."
Smith and the Jazz are obviously thrilled to add Wade to their ownership group, who Miami Heat governor Micky Arison admitted had turned down an offer to purchase an ownership stake in the Heat following his retirement.
"Dwyane is not only a basketball legend, he is also a great leader, businessman, and human being," Smith says.
"As we continue to build on the incredible legacy of the Utah Jazz franchise, we are excited to add Dwyane's experience and expertise to the equation. Utah is an amazing place and I couldn't be more thrilled about the future of the franchise and the future of this state. Dwyane's influence will be important to both."
"Partnering with Ryan and the Utah Jazz is the perfect fit as we share the same vision and values," Wade said. "Not only is this group focused on building a championship franchise, they are also committed to using their platform to do good and actively create a more inclusive, equitable world. We share a lot of the same goals and are trying to go the same places in life."
177