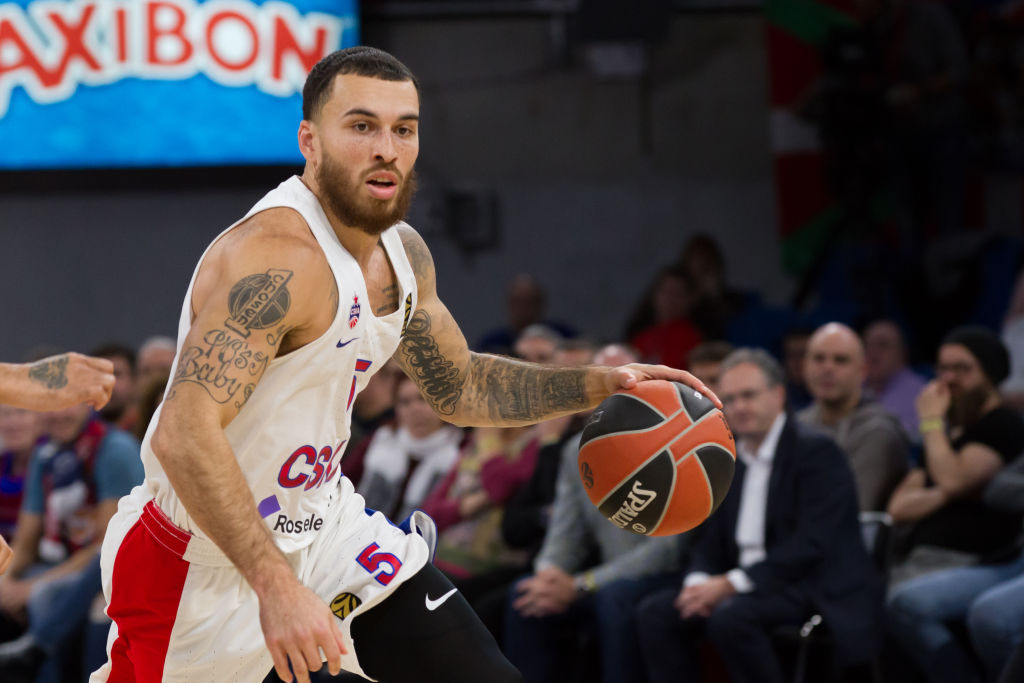 According to EuroLeague insider Chema de Lucas, point guard Mike James will join the Brooklyn Nets for the remainder of the season, leaving Russia's CSKA Moscow.
Chris Sheridan of Basketballnews.com would confirm the report.
James had been suspended from CSKA Moscow since March, following his decision to leave during a game that he had bench in, per EuroHoops' Stefan Djordjevic. It was his second suspension from CSKA Moscow, as James had been reprimanded in January following a locker room incident.
The 27-year-old has played internationally since the 2014-15 season, suiting up for various clubs in the EuroLeague, Liga ACB, Greek Basketball League and other leagues. He's averaged 14.9 points, 3.9 assists and 1.0 steal in 25.0 minutes per game since 2014-15, shooting .438 percent from the field and .341 percent from 3-point range.
A crafty ball-handler with a soft touch and a penchant for making tough shots, James is an intriguing pickup for a Brooklyn squad with thin depth.
The Nets have had, perhaps, the most interesting season of any team.
After losing sixth man Spencer Dinwiddie to a torn ACL in December, the Nets acquired superstar guard James Harden soon after and became the favorites to reach the NBA Finals out of the Western Conference.
Led by two-time Finals MVP Kevin Durant and seven-time All-Star Kyrie Irving prior to trading for Harden, Brooklyn continued to add to their star-laden roster, signing Blake Griffin and LaMarcus Aldridge this year after they reached contract buyouts with their former teams.
That said, injuries have been the bane of Brooklyn's title hopes this season.
Durant has been out for 33 games with various maladies; Harden has missed a career-high 22 games; and Irving has missed 16 games. To add onto that, Aldridge announced his retirement from the NBA due to health concerns last week.
James' role with the Nets could be menial, if not nonexistent. However, with Brooklyn's concerns with perimeter depth and injuries, he could find himself playing significant minutes sooner rather than later.
1,288