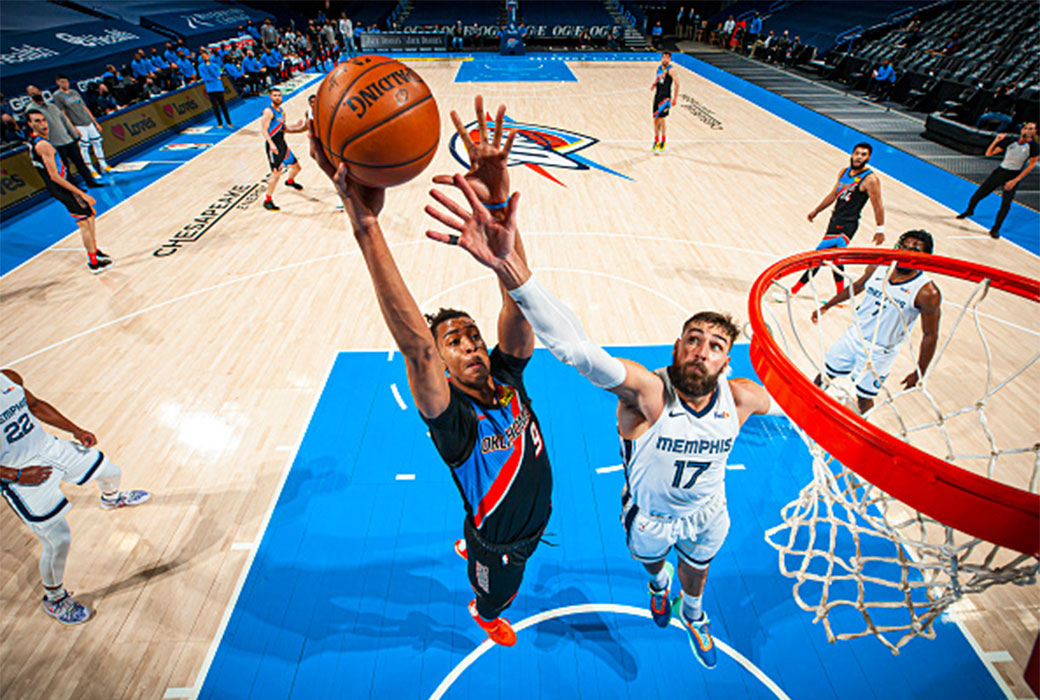 The Oklahoma City Thunder announced on Sunday that the team has signed center Moses Brown to a multi-year contract. The terms of the agreement are unknown due to team policy.
This season, Brown has played in 16 games (including five starts) with the Thunder and is currently averaging 8.3 points on 61.9 percent shooting, 7.9 rebounds, and 1.1 blocks in 17.5 minutes. He was also named to both the All-NBA G League First Team and the NBA G League All-Defensive Team after starting all 14 games for the Oklahoma City Blue, where he averaged 18.5 points on 54.9 percent shooting, 13.9 rebounds, and 1.7 blocks in 26.4 minutes per contest during the 2020-21 season.
The 21-year old played only one year at UCLA before declaring for the NBA Draft in 2019. Despite not getting selected, he signed as a two-way player for the Portland Trail Blazers before signing a two-way contract with the Thunder on Dec. 9, 2020.
During his lone season on the Thunder, Brown has been showcasing his offensive potential and the talent he has that will add to OKC's roster. After replacing Al Horford for his first career start against the Memphis Grizzlies on March 14th, he dropped a career-high 20 points and 16 rebounds against the Chicago Bulls—marking his first career double-double. He also finished with five blocks, making him just the second player in team history to record 20+ points, 15+ rebounds, and 5+ blocks in a game.
Brown's signing is yet another example of OKC's commitment to developing young talent for their future. The team recently brought in 23-year old center Tony Bradley after trading Austin Rivers.
1,874