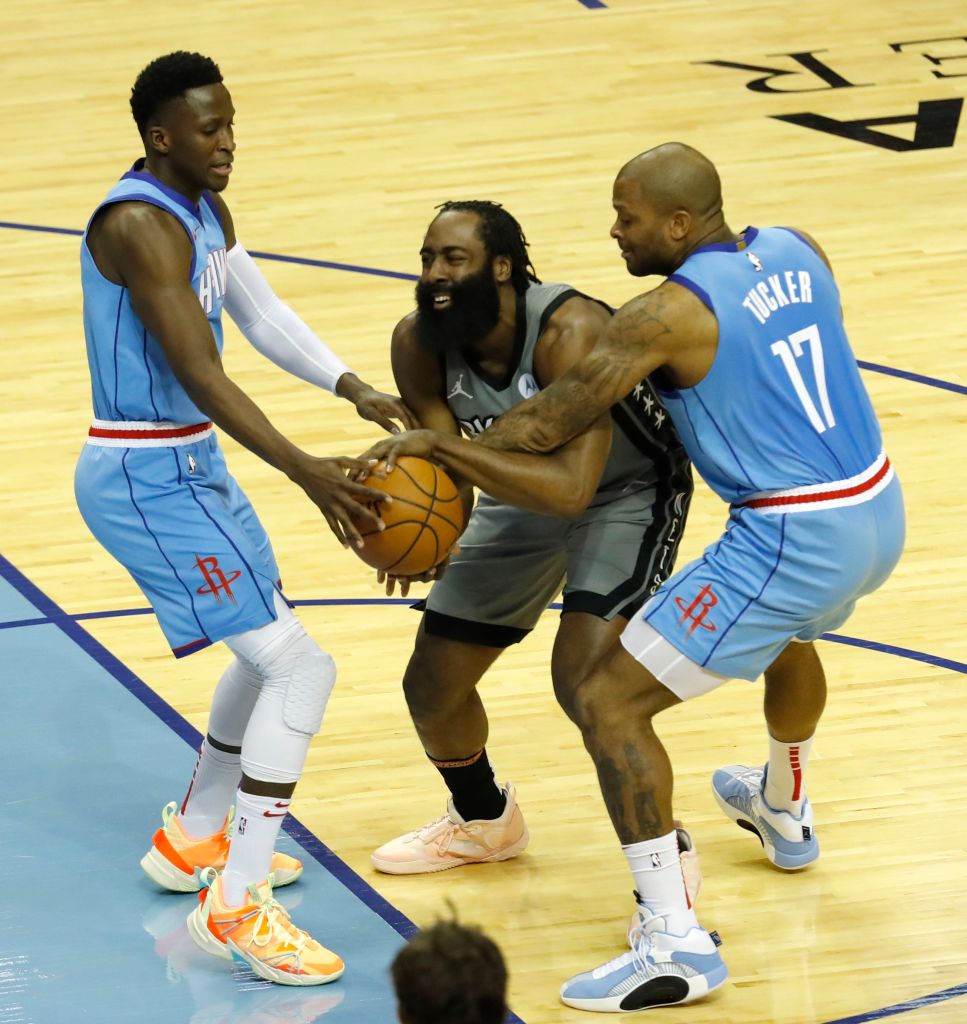 One player who continues to find himself on the NBA's rumor mill is 35-year-old Houston Rockets forward P.J. Tucker. Tucker has proven to be a hot commodity this season, with multiple teams reportedly interested in acquiring his talents.
According to Bleacher Report's Jake Fischer, the 10-year NBA veteran has singled out the Philadelphia 76ers as the team he would "relish" the chance to play with. The 76ers are currently run by former Rockets general manager Daryl Morey, who left Houston for Philadelphia shortly before the 2020-21 season began.
Tucker, whose physical profile is an anomaly in the NBA with his combination of strength and girth at 6'5," has made a name for himself as one of the league's best defensive players during his time with the Rockets.
With former franchise cornerstone James Harden requesting a trade to Brooklyn earlier this year, Tucker isn't the only player rumored to be on the way out of Houston, as an assistant general manager tells Fischer that "Houston's gonna burn the house down."
The Rockets have already traded both Harden and Russell Westbrook in the past six months, while veterans like Tucker, John Wall and Victor Oladipo hearing their names in the rumor mill as well.
The trade deadline is on Mar. 25, giving the Rockets just over two weeks to negotiate potential trades.
3,779