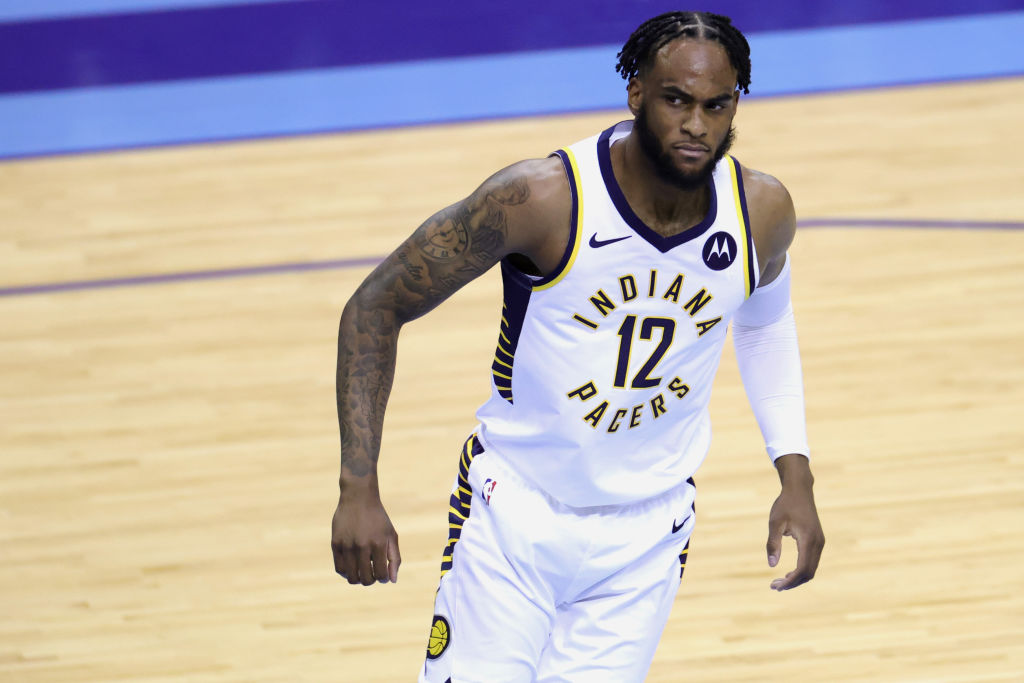 Per ESPN's Adrian Wojnarowski, the Indiana Pacers have opted to sign second-year forward Oshae Brissett to a three-year contract.
Brissett joined the Pacers on a pair of 10-day contracts this April after being waived by the Toronto Raptors prior to the start of the 2020-21 season.
Considered an active defender with solid instincts and off-ball movement, Brissett has averaged 4.8 points per game this season while shooting .688 percent from the field and .571 percent from 3-point range.
With frontcourt pillars T.J. Warren, Domantas Sabonis and Myles Turner all currently sidelined, Brissett has a chance to play ample minutes for Indiana in the meantime. Brissett played a career-high 24 minutes against the San Antonio Spurs on Monday, tallying 13 points and six rebounds while starting in place of Sabonis.
68