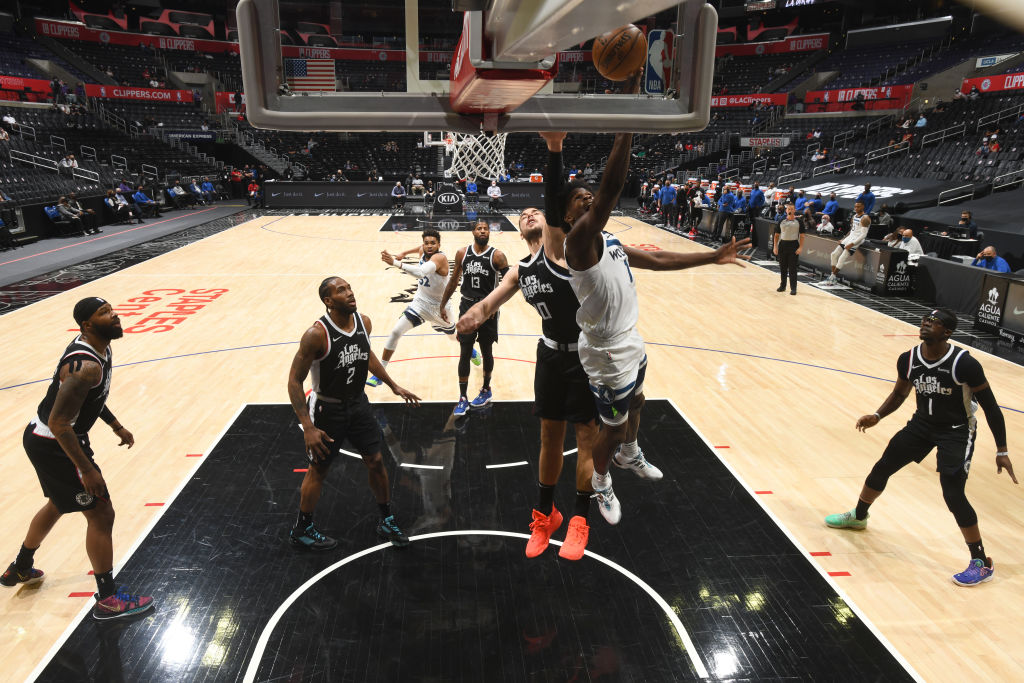 Anthony Edwards, the No. 1 overall pick in the 2020 NBA Draft, has been excellent for the Minnesota Timberwolves this season. In fact, to this point, he's the favorite to win 2021 NBA Rookie of the Year.
After playing against Edwards on Monday night, Paul George spoke to Justin Russo of CLIP & ROLL and other members of the media, giving high praise to the rookie.
"You talk about a three-level scorer. He's elite. I see star, All-Star, possibly superstar. Sky's the limit for the kid."
In this particular game against the Clippers, Edwards finished with 23 points, six rebounds and three assists. Even with the great individual perimeter defenders they have, the Clippers struggled to slow the rookie down.
On the season, Edwards is averaging 18.1 points, 4.4 rebounds and 2.7 assists per game. Although he's just 19 years old, Edwards has been a legit contributor and one of Minnesota's best players.
With LaMelo Ball returning from injury in the next week or so, the Rookie of the Year race will likely come down to the wire over the final month of the season.
1,580