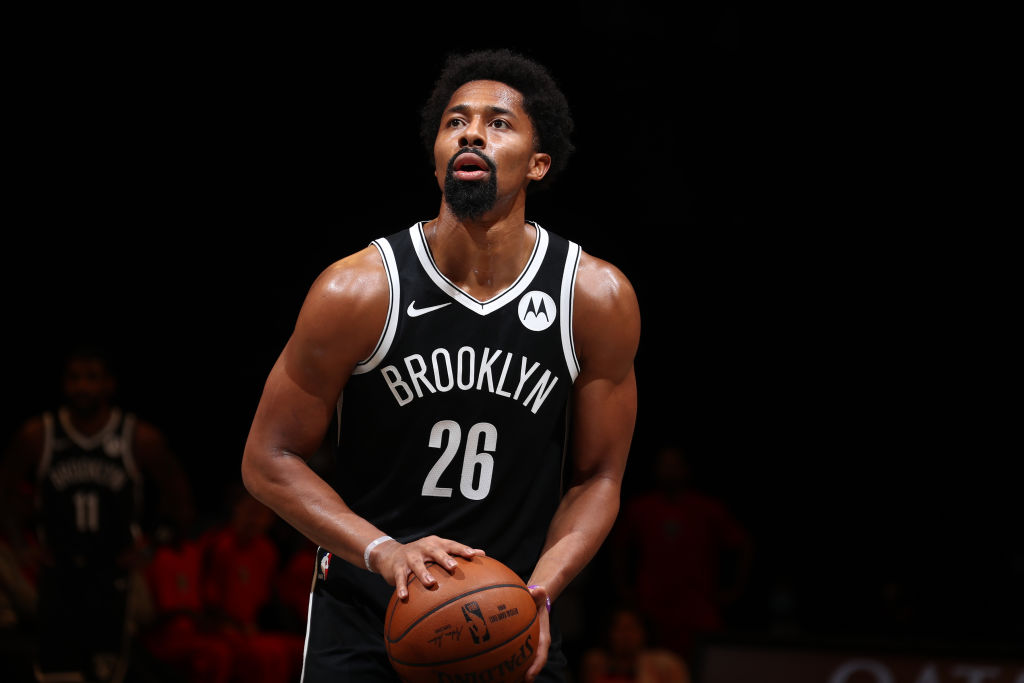 Despite being selected in the second round of the 2014 NBA Draft, Brooklyn Nets point guard Spencer Dinwiddie has been one of the most efficient scoring guards in the NBA over the past few seasons.
Rising to prominence during the Nets' 2017-18 campaign, the California native averaged 18.6 points and 5.6 assists per game over the last two seasons, solidifying himself as a highly productive player who team can count on night-in and night-out.
However, as it happens, Dinwiddie will miss the entire 2020-21 season after suffering a partially torn right ACL in December. Then, two weeks after Dinwiddie reportedly underwent season-ending surgery, Brooklyn traded for star guard James Harden.
Dinwiddie, who signed a three-year, $34.4 million contract with Brooklyn in 2019, will be an unrestricted free agent in 2022 unless he declines his player option for the 2021-22 season.
As there's a significant possibility that he won't find a more lucrative contract fresh off a major injury, it's all but certain that Dinwiddie will pick up his player option next season but the combination of his salary, his recovery timeline and his shifting role could make him expendable.
With that in mind, the Nets have long had an important decision to make regarding Dinwiddie's future with the team.
Making an appearance on ESPN's The Jump over the weekend, The Undefeated's Marc J. Spears reported that the Nets will be shopping Dinwiddie as the trade deadline approaches to bolster their roster and make an NBA Finals run.
As good as he was when healthy, it appears that Brooklyn is open to moving him for the right package and capitalizing on the success generated by the star-studded trio of Kevin Durant, James Harden and Kyrie Irving.
According to Ian Begley of SNY, the Detroit Pistons are among the teams who have had interest in acquiring Dinwiddie. Still just 27-years-old and a cultural fit for Detroit, Dinwiddie could be a key building block for a team like the Pistons.
While it's still unclear what type of package the Nets could get in return from Dinwiddie, especially considering he's recovering from a major injury, it will a development worth monitoring over the next few weeks.
As solidifying the team's defense and the bench the essential to fortifying Brooklyn's championship chances, former Nets center Mason Plumlee could find himself on his way back to the borough.
333