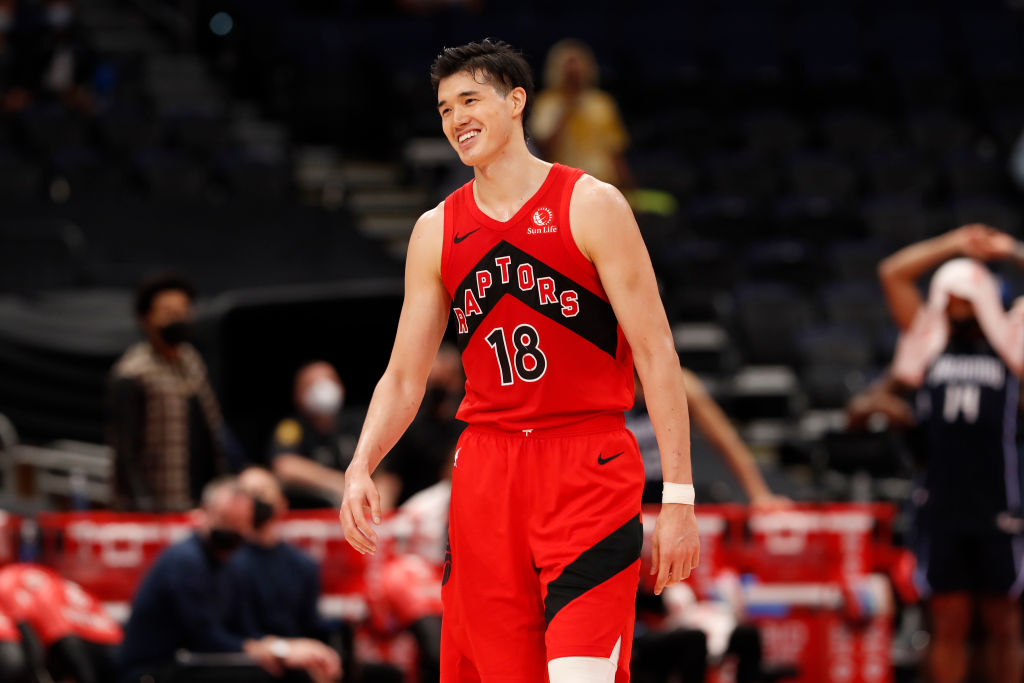 On Monday, the Toronto Raptors announced that they signed Japanese forward Yuta Watanabe to a standard NBA contract.
Although the terms of the deal weren't disclosed, per team policy, Blake Murphy of The Athletic reports that the contract will last through at least the 2021-22 season.
Watanabe, 26-years-old, was previously signed to a two-way contract with the Raptors after his deal was converted from an Exhibit 10 contract in December. After going undrafted out of George Washington in 2018, he spent the 2018-19 and 2019-20 seasons with the Memphis Grizzlies on a two-way contract.
A valuable defensive player that provides a spark off of Toronto's bench, Watanabe has shot a career-high .400 percent from 3-point range this season. Averaging 3.3 rebounds in 13.4 minutes per game, the third-year pro also provides a strong presence on the glass for the Raptors.
The second Japanese-born player in the NBA (along with Washington Wizards forward Rui Hachimura), Watanabe the first player with an exclusively Japanese ancestry, as Hachimura's father is Beninese.
916