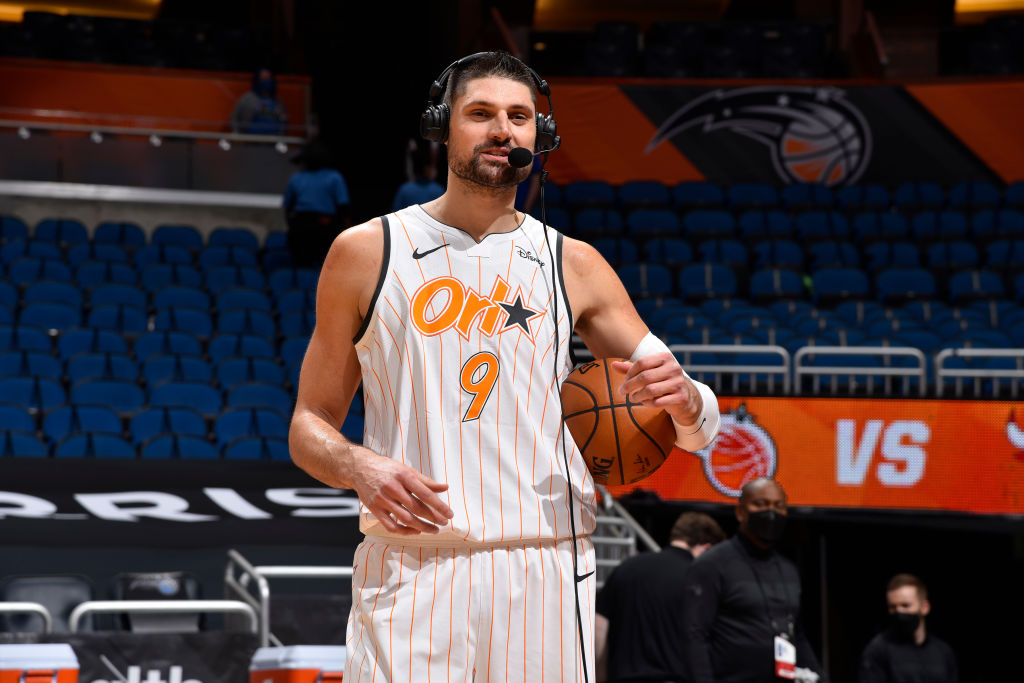 With averages of 24.1 points, 11.7 rebounds, 3.6 assists, and 1.1 steals per game, Orlando Magic center Nikola Vucevic is without a doubt one of the most productive players in the league.
That said, as with any other veteran putting up big numbers on a team lacking legitimate championship hopes, Vucevic's name has begun to come up in the trade talk that always occurs near the Mar. 25 trade deadline.
The 10-year veteran would be a promising potential trade target for multiple franchises, including the Boston Celtics (who have underwhelmed halfway through the season with a 15-15 record).
Although, according to The Ringer's Kevin O'Connor, trading for Vucevic appears incredibly unlikely. O'Connor notes that "executives around the league say Orlando has shown no interest in moving Vucevic."
He's a favorite of Steve Clifford's coaching staff and a centerpiece of their offense; though the 30-year-old may not be part of their long-term future, he's an important piece to facilitate development of their young players.
Making just three playoff appearances over the past 10 seasons (with only two win-loss records above .500), the Magic are far from the Golden Standard when it comes to assessing franchise dominance. However, with back-to-back playoff appearances for the first time since Dwight Howard donned Orlando's blue and black jerseys, the Magic are on the right path.
Vucevic, to his credit, is quite clearly the driving force for Orlando's recent success on the court.
However, the Magic didn't become a playoff team until the hiring of Steve Clifford. As a result, it's possible Orlando would be willing to move Vucevic for the right price and if they received the right on-court replacement.
In fact, as Vucevic is now 30-years-old with a contract that expires in the 2023 offseason, his trade value may never be higher than what it is now.
779