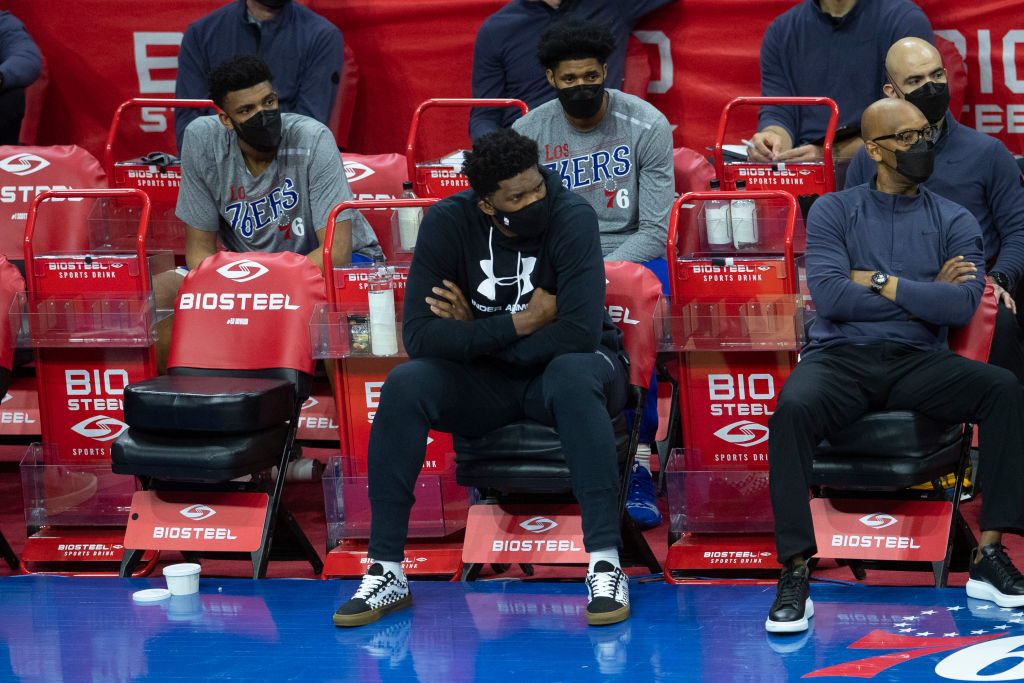 After re-tooling their roster, coaching staff and front office in the 2020 offseason, the Philadelphia 76ers have improved by leaps and bounds in 2020-21.
Currently holding a 33-15 record that's the fourth-best in the league, the Sixers appear to be legitimate championship contenders just months removed from being swept by the Boston Celtics in the first round of the 2020 NBA Playoffs.
For most of the season, the Sixers held the top spot in the Eastern Conference, dominating teams defensively while led by Defensive Player of the Year candidate Ben Simmons. However, for the past few weeks, they've had to do all of this without superstar center Joel Embiid on the floor.
That's all about to change as, according to Shams Charania of The Athletic, Embiid is expected to return to Philadelphia's lineup this Saturday against star center Karl-Anthony Towns and the Minnesota Timberwolves.
Embiid has missed the past three weeks, including nine total games due a bone bruise in his knee.
What's promising is that the Sixers went 6-3 without Embiid in the lineup up to this point, highlighting the team's depth and the success of their roster upheaval.
Prior to his injury, Embiid was playing at an MVP-level for Philly, looking like perhaps the best center in the entire NBA.
The Process has averaged 29.9 points, 11.5 rebounds, 1.4 blocks and 1.2 steals per game this season. On both ends of the court, Embiid has been absolute game-changer all year.
With him returning to the lineup on Saturday, expect Philadelphia to make a push to reclaim their top spot in the Eastern Conference Standings, after being nudged out by the Brooklyn Nets.
432