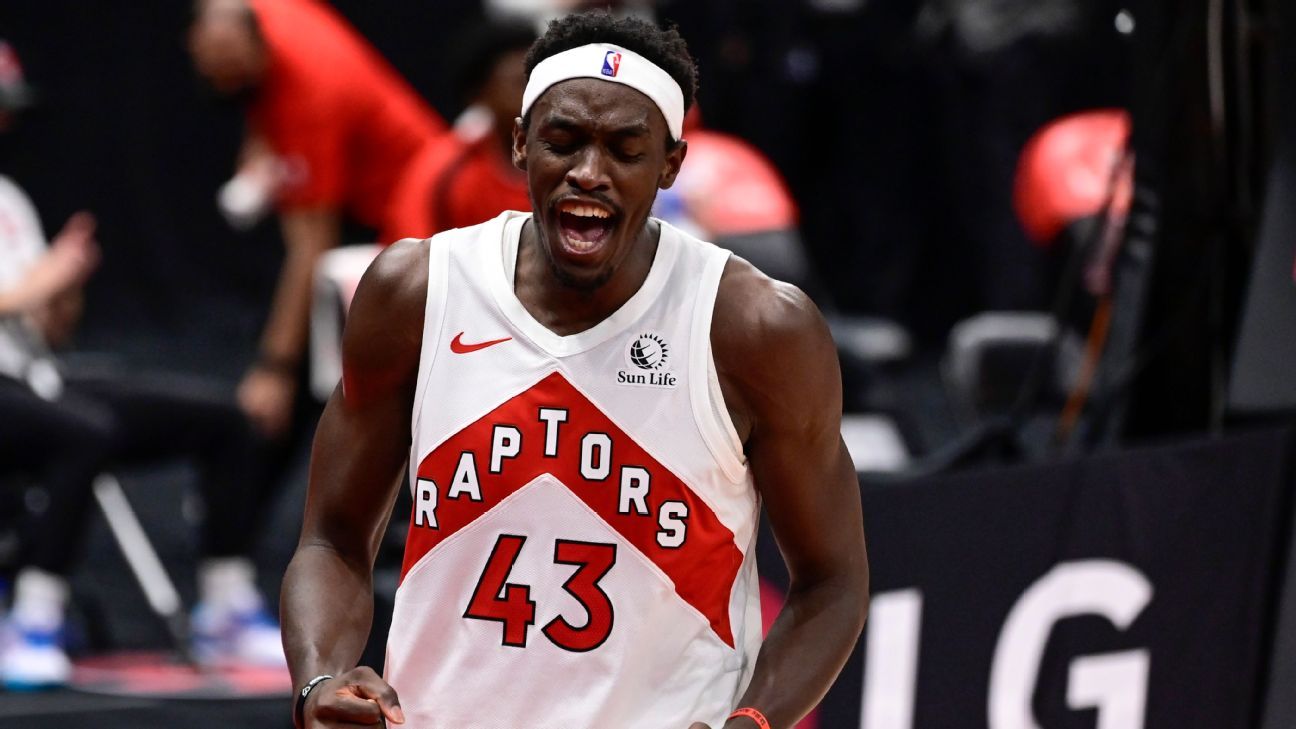 Toronto Raptors star Pascal Siakam is expected to remain in the league's health and safety protocol through the All-Star break, missing the final three games of the first half, sources told ESPN's Adrian Wojnarowski.
Siakam sat out Friday's victory over Houston in the protocol.
The Raptors were without Siakam and six coaches, including head coach Nick Nurse, on Friday night because of health and safety protocols. Siakam will miss games vs. the Chicago Bulls, Detroit Pistons and Boston Celtics in the coming week.
Raptors assistant Sergio Scariolo slid over into the head coach's chair, leading the team to a 122-111 win over the Rockets in Tampa, Florida.
Siakam is averaging 20.1 points, 7.5 rebounds and 4.8 assists this season.