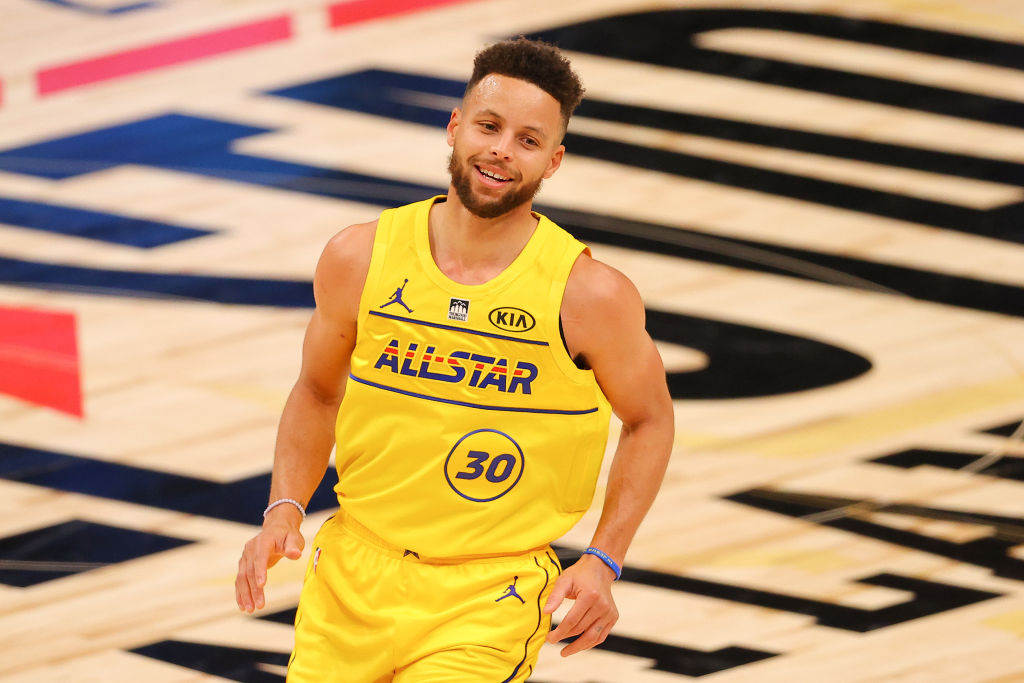 Amid the concerns about Coronavirus pandemic, the NBA opted to host a condensed version of All-Star Weekend, with the annual Slam Dunk Contest, 3-Point Contest and Skills Challenge all taking place on the same day as the 2021 NBA All-Star Game.
Interestingly enough, among all players that received invitations to participate in the All-Star Weekend festivities, the one that was possible the least discussed heading into Sunday was once all the league could talk about: Golden State Warriors superstar Stephen Curry.
On Sunday, Curry reminded the world about his status as the greatest shooter of all-time. Curry, who won the second 3-point contest of his career (the other coming in 2015) prior to the 70th annual All-Star Game, then proceeded to drop 28 points in 22 minutes during his team's win.
Speaking to reporters after the All-Star Game, Curry revealed his mindset about where's at, at this point in his career.
A seven-time All-Star, six-time All-NBA selection, two-time NBA MVP and three-time NBA champion, not many players to enter the NBA have managed to have as successful a career as the baby-faced assassin. That being said, although Curry believes he still has a lot to accomplish, he knows that he doesn't have anything left to prove.
Curry, who turns 33-years-old later this week, is still one of the best players in the NBA.
As the leader of the new-look Warriors, Curry has his team right outside the Western Conference playoff race at 19-18 (ninth in the West). Through 35 games, he's averaging 29.7 points, 6.3 assists, 5.5 rebounds and 1.3 steals per game and shooting .411 percent from beyond the arc.
772