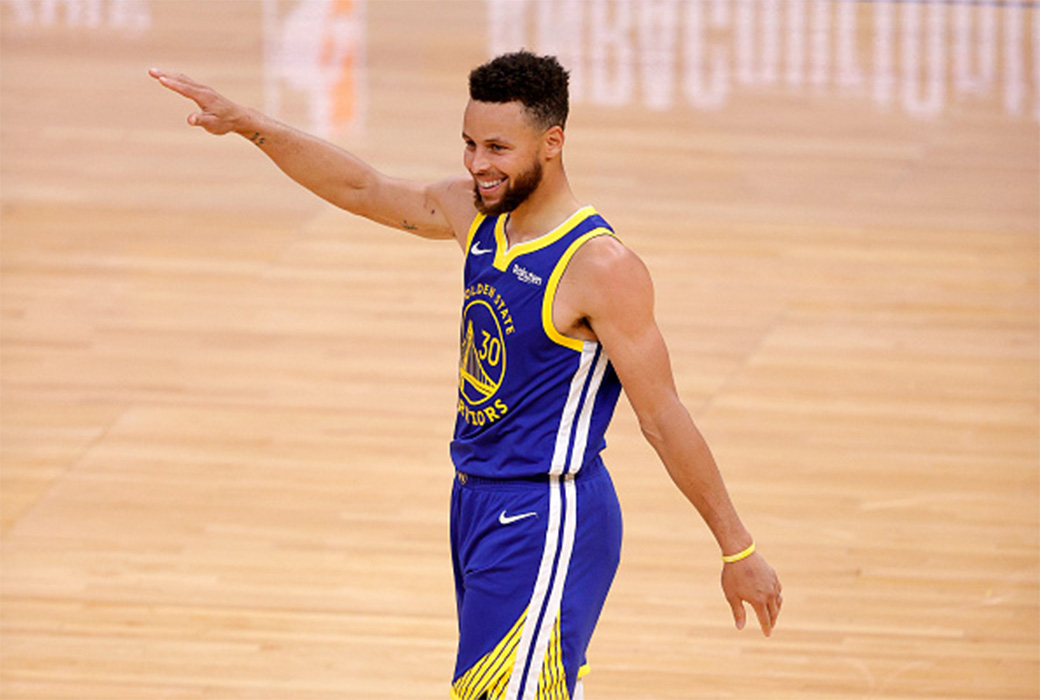 Golden State Warriors superstar Stephen Curry has continued to solidify himself as one of the greatest shooters of all time, and last night he etched his name into the record books.
Curry was electric on Monday night in the Warriors' 116-107 win against the Denver Nuggets, dropping 21 points in the first quarter alone to pass the legendary Wilt Chamberlain's previous all-time record (17,783).
The 3x NBA champion and 2x MVP is now the Warriors' all-time leading scorer, with 17,818 career points…and counting.
"To be anywhere near him in any record book or now be on top, it's surreal and it's wild," Curry said after the game, per NBA.com. "If you grow up in the game of basketball and you hear [Chamberlain's] name, you know it's something extremely special, no matter what it is."
Greatness. pic.twitter.com/Pb8nqWZtFR

— Golden State Warriors (@warriors) April 13, 2021
The record-setting layup happened with 1:40 left in the first quarter as Curry drove past Nuggets' big-man Javale McGee.
Warrior history. All time leading scorer. It was only right. (via @SportsCenter) pic.twitter.com/5sVO9doVx7

— SLAM (@SLAMonline) April 13, 2021
He didn't slow down, either. Curry finished with 53 points, shooting .583 percent from the field and going 10-18 from three.
This marks Curry's third-50 point performance of the season thus far—a feat only accomplished by Wilt Chamberlain, Michael Jordan, James Harden, Elgin Baylor, Kobe Bryant, and Rick Barry.
He is also on track to pass Chris Mullin's all-time records for steals and games played. After the game, Mullin congratulated the all-time leading scorer on his "amazing accomplishment."
A former Warrior congratulates a current Warrior. This organization is pure class pic.twitter.com/cf7gAffN3z

— Melissa Rohlin (@melissarohlin) April 13, 2021
Curry is currently averaging 30.4 points per game this season, good for second in the League, as well as 5.5 rebounds, 5.9 assists, and 1.3 steals. The Warriors, who are without sharpshooter Klay Thompson and rookie James Wiseman due to injuries, are 26-28 and ranked tenth in the Western Conference.
94