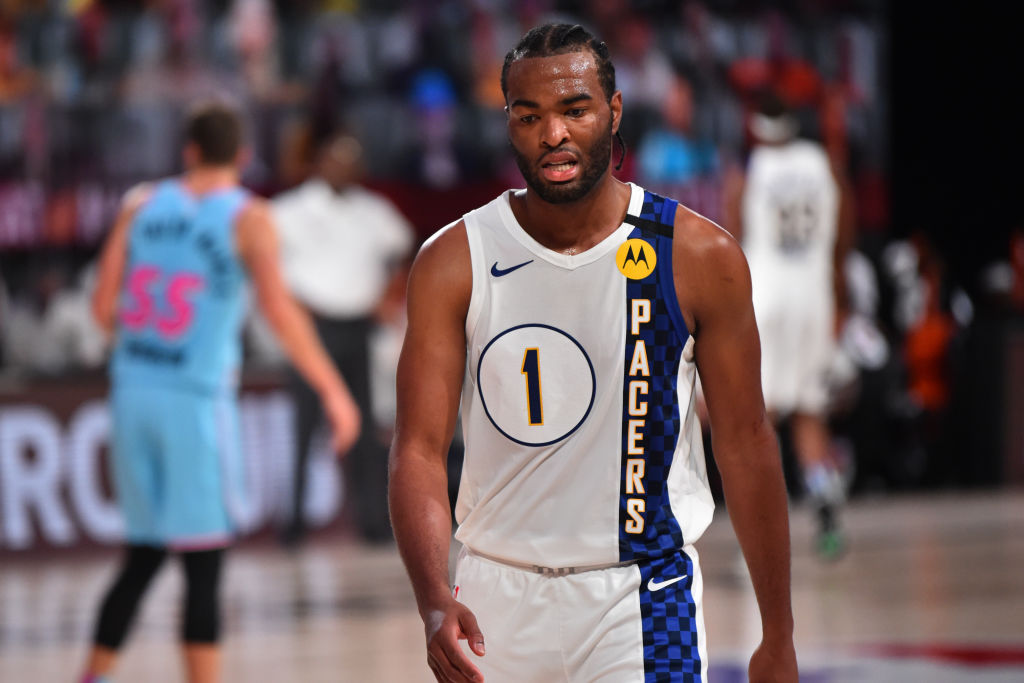 Fresh off of an emotional lift from the franchise debut of talented wing Caris LeVert, the Indiana Pacers received bad news on Thursday, announcing that veteran forward T.J. Warren has been ruled out for the remainder of the 2020-21 season with a stress fracture in his left foot.
Specified as "small left navicular stress fracture," Warren originally underwent surgery for the injury on Feb. 5 after suffering the injury in just his fourth game of the season.
Warren, one of the outstanding performer's during the NBA's 2019-20 restart, hasn't seen the court since playing against the Boston Celtics on Dec. 29.
After averaging a career-high 19.8 points per game last season (on an absurdly high .610 true shooting percentage), Warren will end his 2020-21 campaign with a scoring average of 15.5 points per game. He's averaged 19.2 points per game on .510 percent shooting from the field and .374 percent from 3-point range since the 2017-18 season.
The 27-years-old, suffered a similar stress fracture injury in 2016 while with the Phoenix Suns but returned fully healthy for the following season.
87