"We were literally within months of launching," Paul McMann tells me, referring to the tipping off of the Collegiate Professional Basketball League (CPBL), which he and former CPBL investor Mark Cuban hoped would one day become a superior on-court alternative to the NCAA.
Months away, he says, but he can't remember what year the league was supposed to launch. (It was 2000.) He's uncertain about the timing of his national press tour, and he sounds less energetic on the phone than in the grainy YouTube clip he sends of a 1999 TV appearance. The version he offers me of his ill-fated vision for a branding-centric basketball league that paid its players and offered them an education is hazy by comparison, the details gray as McMann's beard. He fumbles numbers he once knew by heart—it's not that he's lost a step but rather that his pitch has simply gathered dust, as has the CPBL in the annals of basketball history. I'm reminded of Indianapolis Colts Offensive Coordinator Tom Moore's explanation for why he didn't give Peyton Manning's backups any practice reps: "If 18 goes down, we're f***ed. And we don't practice f***ed."
McMann and the CPBL got f***ed. By Cuban, in part, who dropped out of his informal investment agreement at the last moment. By the billionaire son of a presidential candidate who had no real love for basketball. By the NBA and by Yahoo.
None of this misfortune was malicious—more than anything, the CPBL was the victim of poor timing and bad luck. Here's how the League That Never Was died, and how its forward-thinking ideas are about to find their footing, for real this time.
—
"I was a university professor," McMann tells me. "I was a basketball fan, and I was always of the opinion that the way the NCAA ran college basketball was a terrible deal for the student-athletes."
He cites the disparity in pay between top college coaches and the elite college players they recruit, even if the economics involved actually make a twisted sort of sense to McMann. "If you've got a coach who's able to recruit and bring good talent in, and you're paying nothing for that talent, the guy responsible for creating the team is very valuable." But that logic ignores a fundamental question: Why shouldn't the people responsible for creating the entertainment get a piece of the profits? McMann hoped the CPBL could address this inequity and deliver on two other essential aspects: time and security.
Despite the "student-athlete" moniker, the time commitment of playing basketball at a major program often forces players to choose between academics and athletics. This was especially straining in 1999, when the four-year graduation rate for men's college basketball players was just 43 percent, compared to 57 percent among all men. Many could not keep up with the NCAA's required enrollment in at least 12 hours—or four courses—to maintain their academic eligibility.
Some who could keep up chose not to. "A lot of the kids have hoop dreams," McMann told CNN's Lauren Thierry in 1999. "They put their energy and effort, heart and soul into basketball and neglect their studies." McMann thought players should be able to attend school for less time while playing and more time out of season. In the CPBL, they'd only need to attend classes for six hours per semester to remain eligible. And if players did decide to follow hoop dreams and try out for the NBA, the league would give them up to four additional years to earn their degree for free. This contrasted sharply with the NCAA, which only offers eligibility (and athletic scholarships) to amateurs.
The biggest draw for players was the pay: a $5,000 signing bonus and $9,000 annual stipend in addition to tuition, room and board. Those who attended college full-time or graduated in four years could earn additional income, and to attract the first half-dozen stars, McMann says the CPBL was "ready to spend some money."
He had hoped to woo household names like Coca-Cola or McDonald's as corporate sponsors but found more success in a thoroughly 1999 source: young dot-com companies with cash to spend and less brand recognition. Those companies' brand names and/or logos would be plastered right on the front of all the jerseys. Early online search engine Lycos.com signed a three-year, $1.3 million deal to represent a Boston-based team and built the league's website. Acunet.net, an internet commerce provider, struck a similar deal for a Chicago team and designed the CPBL's e-commerce store. Pax TV (now known as Ion Television) would broadcast games in target markets, and former Knicks guard Butch Beard would run basketball operations.
But McMann's most valuable partnership was with Detroit team sponsor Broadcast.com and its co-founder, Mark Cuban. "He liked the concept so much," McMann says, "our first two years' operating budget was about $20 million, and he was putting $15 million into it."
"I was just looking to do something different, and what Paul proposed seemed fun and potentially disruptive," Cuban tells SLAM. He sends along a picture of himself wearing the old Broadcast.com jersey and standing next to McMann. He had received a windfall in July of that year, when Yahoo paid a whopping $5.7 billion in stock to acquire Broadcast.com and Cuban himself received 14.6 million Yahoo shares worth about $1.4 billion. However, a moratorium barred him from trading the shares for six months, so the CPBL would have to wait until January of 2000 to get the money.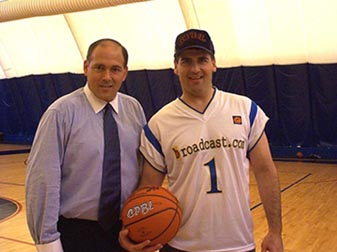 McMann wasn't worried. "To us," he says of the deal, "it was done." He could already see Cuban's emotional investment in the CPBL, even as he waited for the financial portion. "Mark is kind of a marketing genius. He had all sorts of ideas of stuff to market the league, a million-dollar game, for the winner of the NCAA championship to play against our championship team…winner-take-all."
On December 30, Cuban signed a $280 million agreement with Dallas developer Ross Perot Jr for controlling interest in the Mavericks, throwing the CPBL into limbo with just two days to spare. As the prospective owner in a rival league, Cuban had created an unforeseen conflict of interest, one the Association could not allow. He flew McMann out to a game in February, where he broke the news that the NBA had demanded he pull the plug.
"It died when I bought the Mavs," Cuban admits. The Dallas franchise was the most enticing possible basketball scenario for Cuban, given that he'd moved to the city in 1982. The Mavericks went 31-19 to end the '99-00 season, the start of a 16-year streak of non-losing seasons. Meanwhile, the CPBL fell to pieces without its most important backer.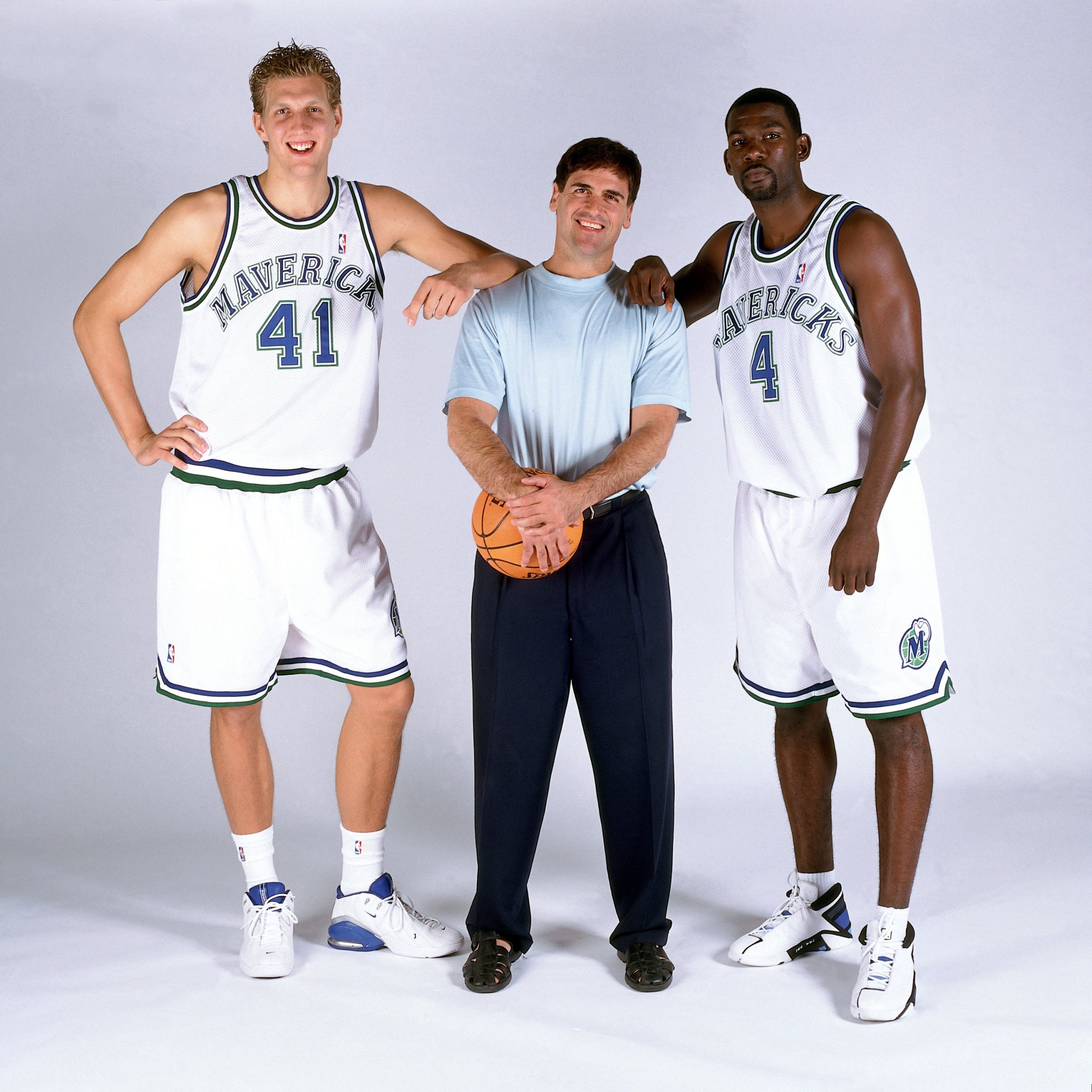 Still, so many of the ideas Cuban and McMann shared in 1999 were too good to go away. The NCAA now requires its players to be enrolled only part-time in-season, allowing them to make up time during summer sessions. While less than 7 percent of revenue from college football and college basketball makes its way to the players, the NCAA does allow them a stipend. And this August, athletes will finally be able to profit from their names, images, and likenesses (NIL).
NIL feels like just the beginning; if the momentum continues, in the future more revenue opportunities will unlock for the student-athletes who are the sole reason anyone watches college sports in the first place.
I ask McMann whether he felt validated, seeing pieces of his vision come to life. He says yes but quickly pivots to talking about meeting with MLB Players Association Executive Director Donald Fehr in a last-ditch attempt at unionizing the players so the CPBL's efforts to become real could continue. He says Fehr gave him a long list of legal arguments he might pursue, but "I was so disappointed that the plug got pulled, I didn't have the mental strength to keep going forward."
The way McMann describes Cuban's late exit and the league's early demise doesn't sound like the excited, practiced sales pitch he used on CNN's "Business Unusual" in 1999. It isn't the lecture of an accounting professor or the haltering recollection of a man two decades removed from the events in question. The pang of disappointment still lingers—in fact, he sounds like one of the players he hoped to help, with hoop dreams that never came true and bills to pay.
"Without his money," McMann says, resigned, "we couldn't make it. We were just too far off."
—
The College Professional Basketball League (CPBL) never happened, but SLAM has partnered with Lucie to reimagine basketball history. The CPBL Champions Tee is available now on SLAMgoods.com.
Shop here.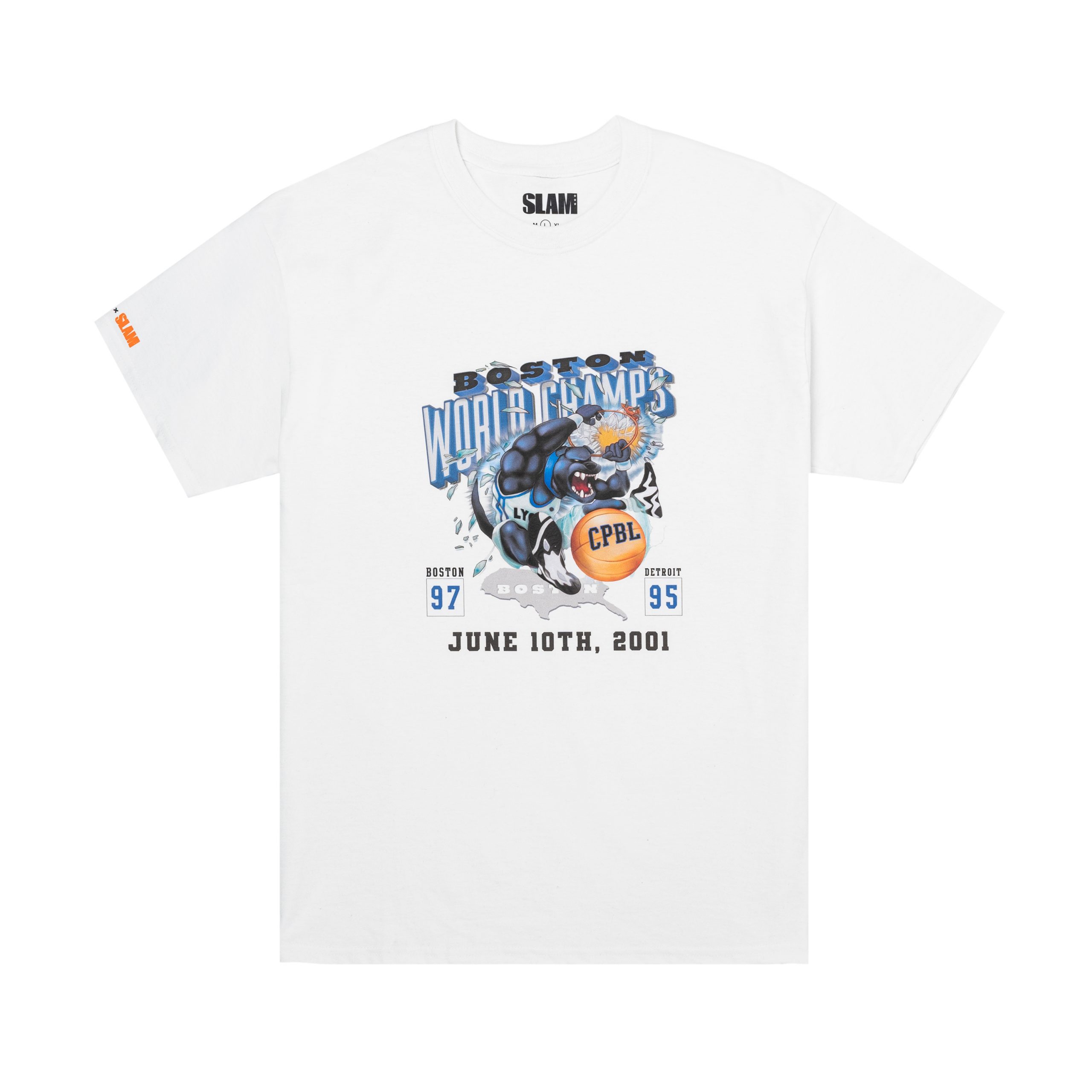 —
Photos via Getty Images.
167