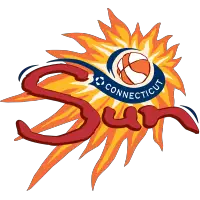 April 25, 2021 – Women's National Basketball Association (WNBA) – Connecticut Sun News Release
CHARLOTTESVILLE, VA – The Virginia High School League (VHSL) Class of 2020 Hall of Fame Induction Ceremony is going virtual on Sunday, April 25. Due to the COVID pandemic and restrictions on gatherings, the VHSL is disappointed that it will not hold its annual in-person ceremonies to honor this inductee class and their outstanding achievements. However, we will still celebrate each inductee as in past years, but it will be done virtually. In addition to this virtual celebration, the VHSL will recognize the 2020 Class at the next in-person banquet as well.
The presentation hosted by the NFHS and will be free to the general public, with no registration or fees required. Further details on the virtual ceremony will follow soon as the VHSL celebrates the Class of 2020.
The Virginia High School Hall of Fame recognizes those who have contributed in outstanding ways to activities programs serving Virginia's youth. Sponsored by the Virginia High School League (VHSL), the hall is dedicated to preserving the rich heritage of students and adults' outstanding achievements in sports and activities within Virginia's public high schools.
The Class of 2020 includes eight athletes (Frank Beamer – Hillsville, Barney Cobb -John Marshall, Wheeler Hughes – Dunbar, Leroy Keyes – G. W. Carver, Cora Jackson-Robinson – Essex, Jeff King – Pulaski County, Tara Sheets – Gate City, Jasmine Thomas – Oakton), three coaches (Gregg Conner – Powhatan, Darnell Dozier – Princess Anne, Jim Larkin -Chancellor), and three contributors (Charlie Cloe – Central Virginia Football Officials, Tom Dolan – Jamestown HS/VHSL, Valerie Kibler – Harrisonburg).
Jasmine Thomas
Oakton HS-Basketball
Jasmine Thomas was a standout basketball player at Oakton High School from 2003-2007. She averaged 23.2 points, and 8.1 rebounds per game as a four year starter; she shot 52% from the field and 31% from three-point range; and she recorded 56 double-doubles, and 5 triple-doubles in her career. Her teams went 101-11 over her four years; winning the District regular season all four years, the District tournament three years, two Region Championships, and made two state semi-finals appearances. She set school records in points in a single game (36), season points (781), career points (2,598), game assists (12), career assists (504), game steals (11), career steals (519), game rebounds (17), and career rebounds (910). Jasmine is 2nd all-time for career points in state history, 3rd in career assists, and 3rd in career steals. She was selected to many District, Conference and Region teams in her career; she was selected the AP State Player of the Year, and the D.C. All-Met Player of the Year in 2006-2007; she earned a spot on the EA Sports All-America 1st team in 2005-2006; and she was named the Gatorade Player of the Year in Virginia, Street and Smith pre-season All-America 1st team, and Parade All-America in 2006-2007.
After Oakton, Jasmine went to Duke University and was a four-year player for the Blue Devils, where she achieved All-America status her junior and senior years. She was drafted by the Seattle Storm in the 2011 WNBA draft. She continues to be an impactful player in the WNBA, a WNBA All-Star, and is in the top 10 of numerous statistical categories in the League.
• Discuss this story on the Women's National Basketball Association message board…
The opinions expressed in this release are those of the organization issuing it, and do not necessarily reflect the thoughts or opinions of OurSports Central or its staff.

report this adSource