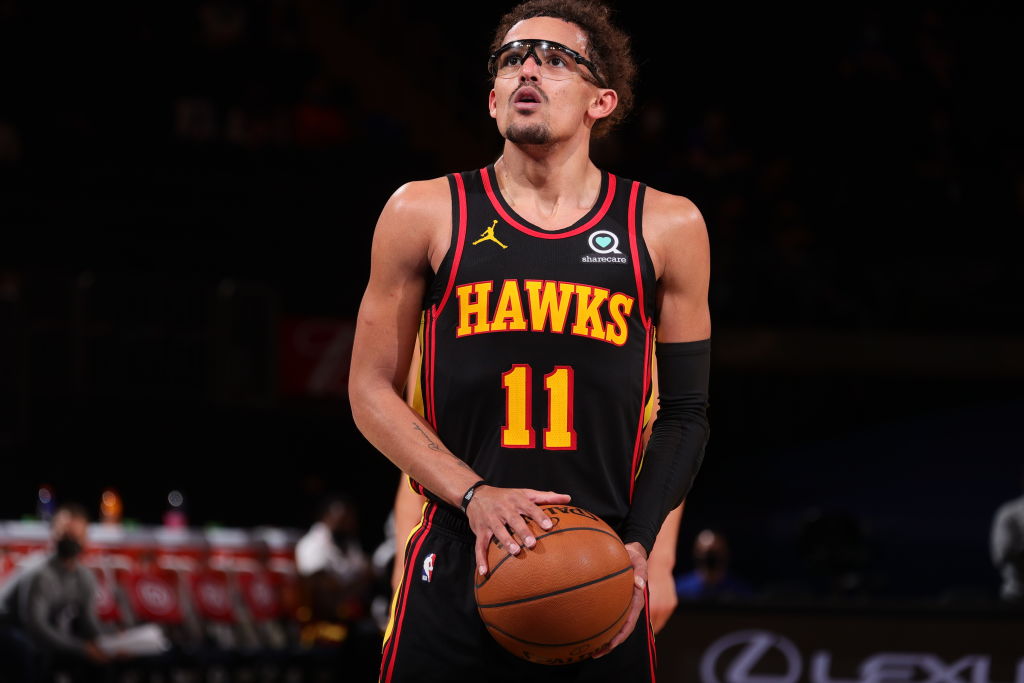 Trae Young has been instrumental in the success of the Atlanta Hawks this season, leading them to a winning record for the first time since the 2016-17 season. Furthermore, he's helped the Hawks emerge as one of the top teams in the East, just half a game out of the No. 4 seed in the conference.
In a game against the New York Knicks on Wednesday night, Young took a scary fall, coming down holding his ankle. The 22-year-old was helped off the court in a lot of pain while the Hawks front office and fan base held their breath, not knowing the severity of the injury.
Thursday afternoon, ESPN's Adrian Wojnarowski reported positive news, saying that Young's MRI revealed a Grade 2 lateral sprain on his left ankle. This means he's expected to be able to return to play once swelling and discomfort are gone.
This is as good of news as anyone could have hoped for with just 13 games left in Atlanta's season. Through 54 games this season, Young has been explosive on offense, averaging 25.3 points and 9.6 assists per game on .357 from deep.
While the Hawks await his return to the court, they can breathe easy knowing Trae Young's injury wasn't too serious.
186