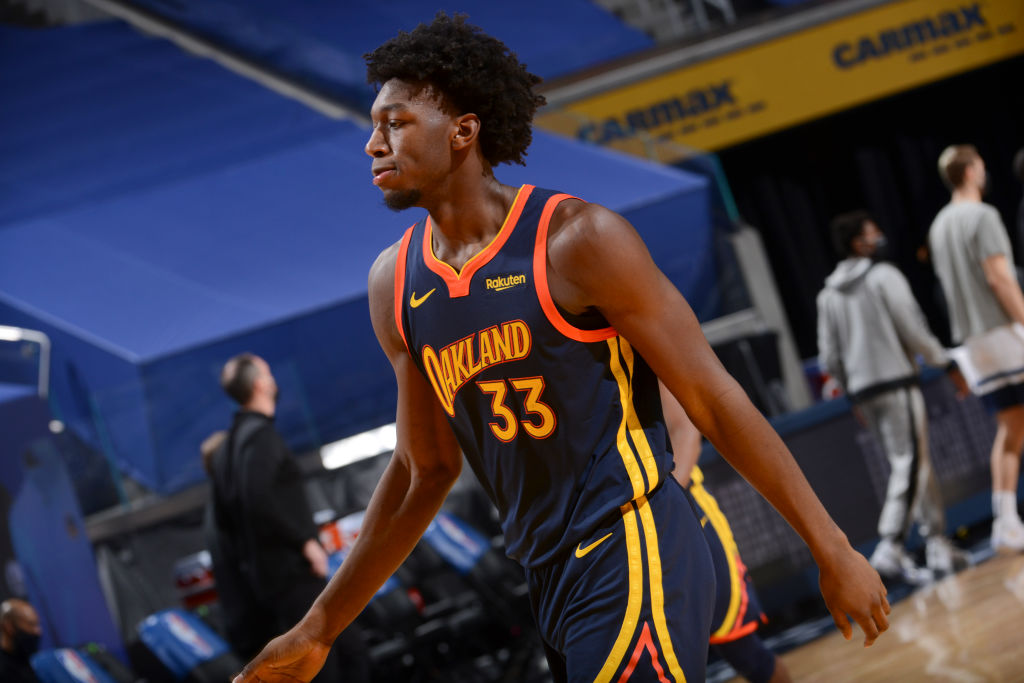 As they attempt to overcome the latest injury to one of their All-Star players, the Golden State Warriors are not the league's golden standard as they were a few years ago.
Aside from losing 50 games in the 2019-20 and having to work their hardest just to reach the playoffs this season, Golden State's reputation as a franchise that excels at identifying star talent and developing young players has also been under fire.
The up-and-down play of Kelly Oubre Jr. contrasts heavily with the improvement of former first overall pick Andrew Wiggins. Juan Toscano-Anderson, Jordan Poole, Eric Paschall and Mychal Mulder are all solid young pieces but then there's rookie center James Wiseman, the second overall pick in the 2020 NBA Draft.
Playing a position that's notoriously difficult for young players to excel in at the NBA level, Wiseman has shown flashes of the talent that led to him being Golden State's first lottery selection since 2012.
However, Wiseman has had his fair share of struggles as well, losing his starting role in January as his scoring average and plus-minus drop each month.
That being said, Golden State the assets to make a splash move before the Mar. 25 trade deadline.
Not only do the Warriors have Wiseman, a tantalizing prospect even if the start to his career hasn't been ideal, but they also hold the Minnesota Timberwolves' (top-3 protected) first-round pick in the upcoming draft.
While a trade package that includes both Wiseman and Minnesota's pick could easily get Golden State a high-quality player, it likely won't be the route that the Warriors take. That's not for lack of interest, though.
According to The Mercury News' Wes Goldberg, Golden State won't move Wiseman unless they get a "perennial All-Star" in return.
This makes sense when considering Wiseman's upside; a skilled and athletic 7-footer, Wiseman has averaged 11.8 points and 6.0 rebounds per game this season while shooting .367 percent from 3-point range. While the Golden State Warriors would like to get better now, and take advantage of a resurgent Curry, they also have to consider their long-term future.
There's a fair amount of logic in only trading Wiseman for a perennial All-Star that Golden State is certain can be a cornerstone, and potentially anchor the team when Chef Curry finally decides to hang them up.
212