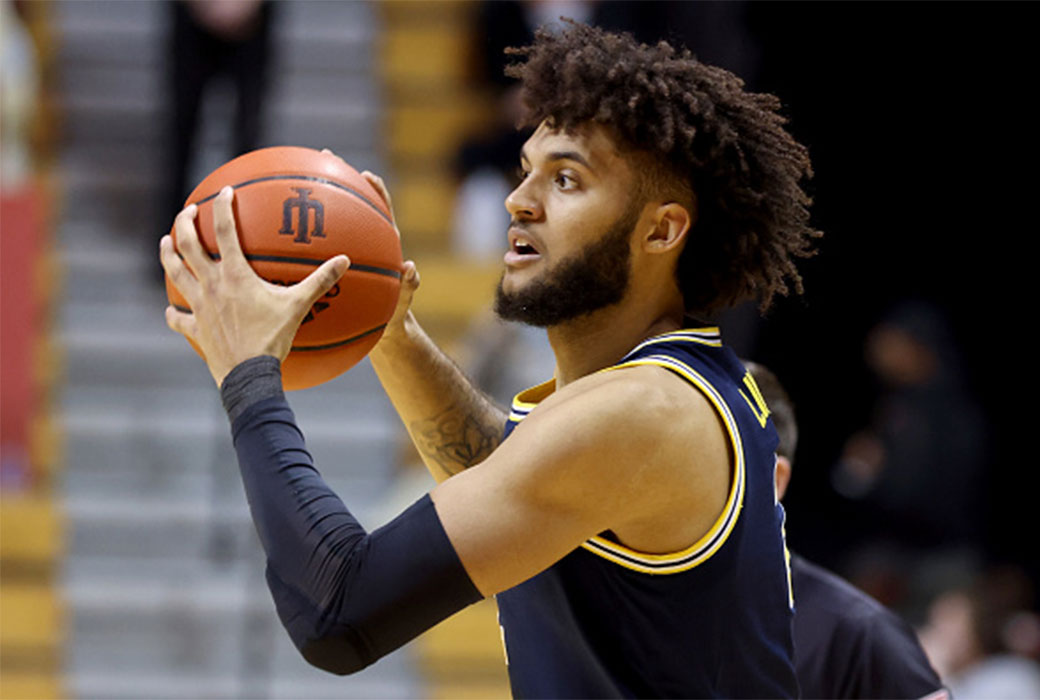 According to a team spokesman, Michigan Wolverines forward Isaiah Livers has decided to forego the opportunity to have an extra year of eligibility to participate in the NBA Draft. The opportunity was offered by the NCAA to eligible players because of the COVID-19 pandemic.
Livers missed the NCAA Tournament because of an injury to his right foot and had surgery earlier this month. The injury could cause issues to his NBA Draft stock, due to the fact that chances of working out with NBA teams ahead of the draft on July 29 are limited.
Michigan Wolverines head coach, Juwan Howard will be busy on the recruiting trail for the near future now that other major contributors to Michigan's Big Ten title and Elite Eight team have put their names in for the upcoming NBA Draft.
Livers joins teammates, Mike Smith, Chaundee Brown (guards), and Austin Davis (forward) in declaring for the draft this summer.
Livers was a starter on the 2018 Final Four team and the leader of 2021 No. 1 seed. Michigan had a record of 94-25 in the 119 games he played and the Wolverines were ranked in the top 10 his entire four-year tenure in the maize and blue.
Livers achieved career highs across the board with averages of 13.1 points, 6.0 rebounds, and 2.0 assists per game this season. The guard was Michigan's best shooter, shooting a team-best 50 shots from behind the arc adding up to 43.1 percent.
As of now, Eli Brooks is the only Michigan player that will use the extra year of eligibility. Jaaron Faulds is still weighing his options.
The Wolverines are waiting on the decisions from sophomore Franz Wagner and freshman Hunter Dickinson to enter the NBA Draft as well.
Livers is being considered among the safer late-second round prospects in the draft pool. The deadline for the NBA to withdraw from the draft is July 19 and the NCAA will eventually set its own deadline.
11